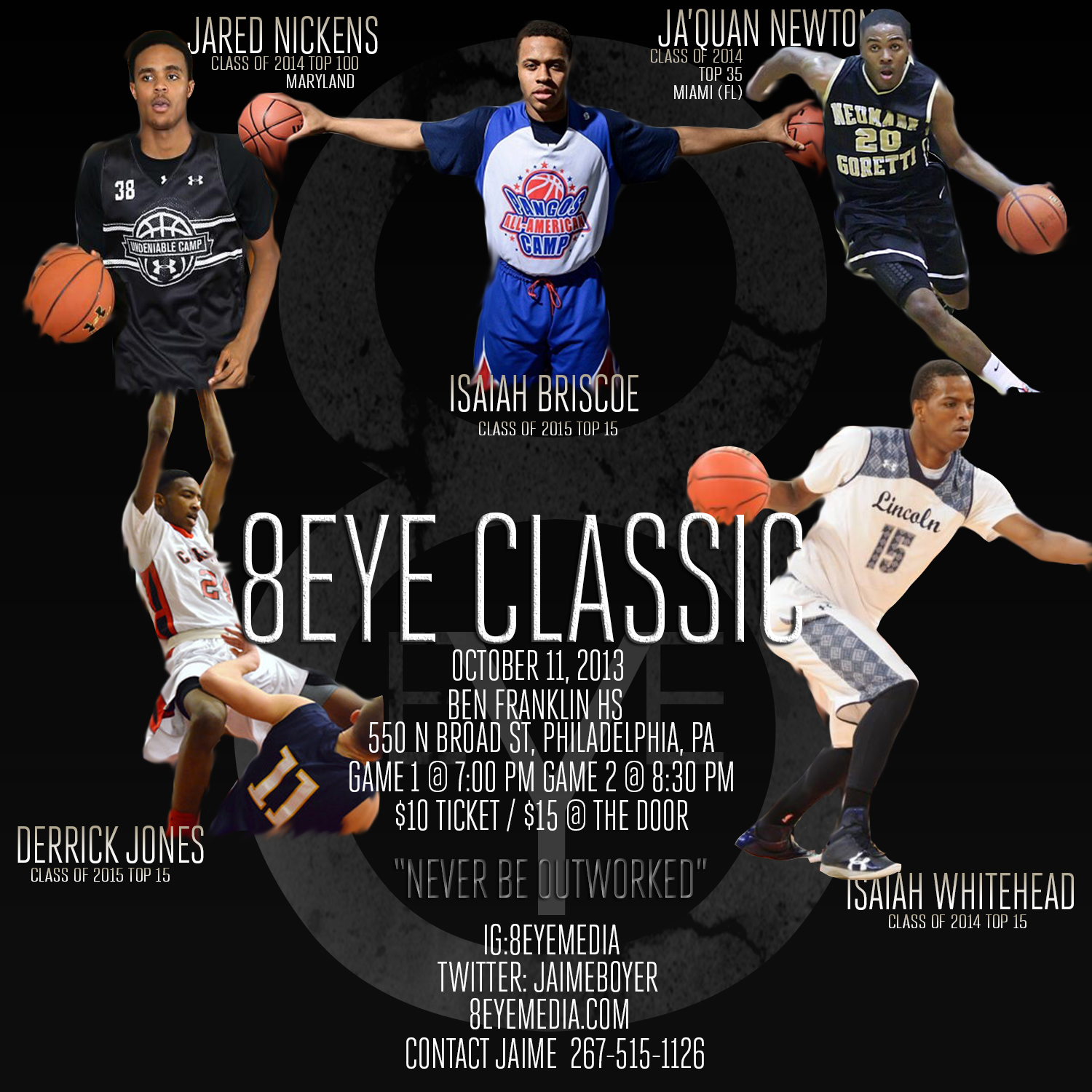 Many of the regions' top prospects will be on display at Ben Franklin HS on Oct. 11 when freshmen through seniors take the court together in a two-game showcase in the inaugural 8Eye Classic.
Instead of dividing the participants by hometown or grade, event organizer Jaime Boyer has hand-picked the teams in an effort to try and organize the most entertaining games possible.
"Just because one player is a sophomore and another is a junior, or one kid is from North Philly and another is from South Philly, doesn't mean they shouldn't get a chance to play together," Boyer said.
The first game features many of the area's top underclassmen, including Nazeer Bostick (Math, Civics & Sciences), Quade Green (Neumann-Goretti), Tony Carr (Roman Catholic), Trey Lowe(Ewing) and Marquise Collins (Chester). Game two tends toward the upperclassmen, includingIsaiah Briscoe (Roselle Catholic), Isaiah Whitehead (Lincoln/Seton Hall), Derrick Jones(Archbishop Carroll), Dwayne Morgan(St.Frances,UNLV ) and more.
The 8Eye Classic begins at 7 PM. Tickets are $10 in advance or $15 at the door. Visit 8EyeMedia.com for more and CityofBasketballLove.com for full coverage of the event.
© 2013, @BWyche. All rights reserved.