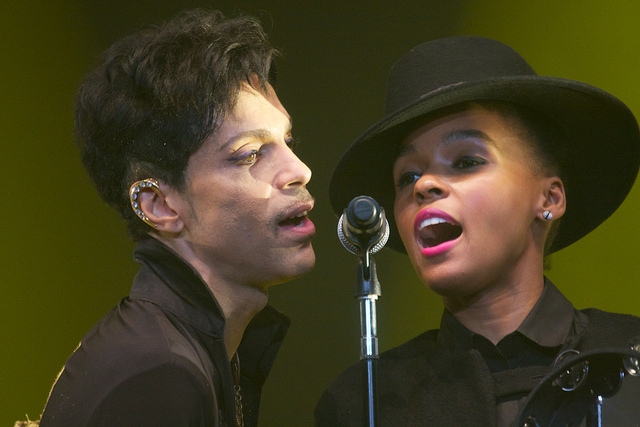 In light of Janelle Monáe's recently released Electric Lady LP the standout vocalist discussed working with Prince, the new album, and more with Billboard.
"Musically I wanted to create an album that was rooted in R&B but make sure I was capturing the diversity in R&B music," she explained. "I was inspired by Bo Diddley, who inspired the Beatles, the Rolling Stones, Jimi Hendrix, Elvis (Presley). This was the leader, the pioneer of R&B. (The track) 'Dance Apocalyptic' was very much a response to being inspired by him."

Having Prince on "Givin' 'Em What They Love," meanwhile, "was an honor. He's been so excited about my career, and I don't take that for granted. He's a mentor to me — he does take the time to mentor other artists, not just myself. So he took me on tour with him. It was very organic for us to work together, but I know he does not collaborate with everybody that he performs with, and I don't take that for granted. And I got the opportunity to produce him, so to present the ideas and see it through, I was just honored that he trusted me."
BUY The Electric Lady on iTunes | HERE.
© 2013, @quinelleholder. All rights reserved.