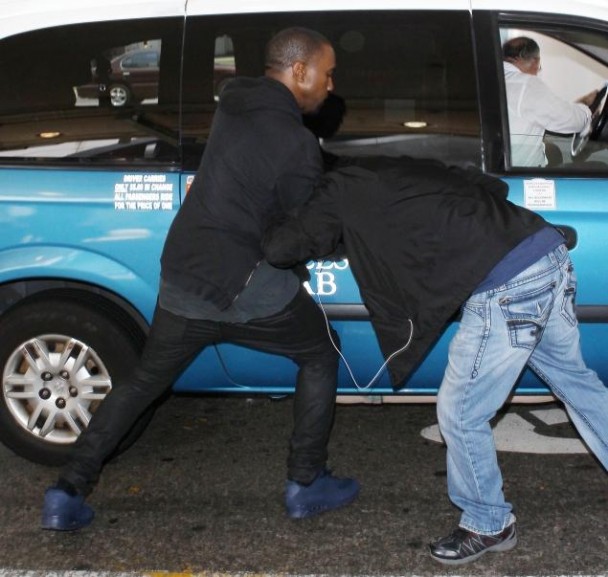 According to TMZ, Kanye West has been officially charged with criminal battery and attempted grand theft for allegedly attacking a paparazzo at LAX on July 19. This was the incident over the summer when Kanye had issued the same photographer warnings to leave him alone days before. But on July 19th as he left LAX, Kanye went off on the photographer in which the photographer had to go to the hospital.
His arraignment is on October 10th, but if convicted of both misdemeanors, Kanye would have to face up to 365 days in jail.
Kanye went off on the photog … who dared to speak with him as he left the airport. The photog went to the hospital and has filed a lawsuit. The photog hired Gloria Allred, who has said the attack left her client badly injured.
Just days before the attack Kanye issued multiple warnings to the paparazzi NOT to speak to him.
If convicted of both misdemeanors … Kanye faces a maximum of 1 year in jail.
He'll be arraigned October 10th.
Photo credit: Stereo Gum
© 2013, @BWyche. All rights reserved.