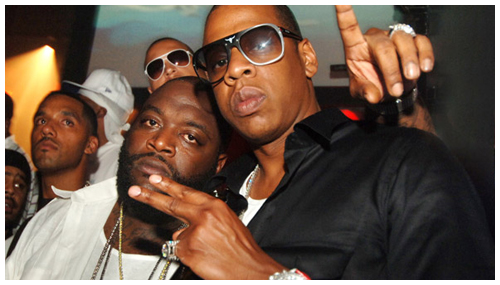 Rick Ross' 6th studio album, Mastermind, is shaping up to be big hip-hop event in a year of big hip-hop events. To solidify the album's impact Rozay has tapped none other than Jay Z for a guest spot on his next single, "The Devil Is A Lie". The Bawse has been strategically quiet with details about the album's second single but in a snippet from a sitdown with Fuse TV, Rozay dropped the song title while assuring that the record will be "a lot to play with".
Ross and Hov are no strangers to collaboration, linking up for "FuckWithMeYouKnowIGotIt" from Jay's Magna Carta Holy Grail album as well as "3 Kings", a standout from Ross' last album, God Forgives, I Don't, which also boasted a verse from Dr. Dre. Check out Rozay's full interview with Fuse News when it airs tonight at 8/7c. 

© 2013, Dessy Digital. All rights reserved.