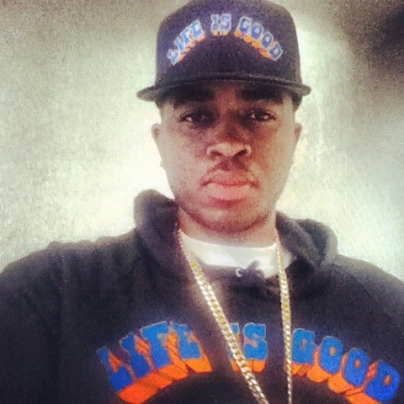 Me being a behind the scene guy myself, I always enjoy when writers take the time to highlight the people that arguably make the wheels turn for artist. Danitha, a contributor for The Source, chopped it up with Gabriel Zardes and discussed his AR work with NAS, how he got into music and more…. Check it. #NoGimmicks
No matter how big an artist is, there's always someone behind them that's making things happen. For Nas, that's Gabriel "G-Code" Zardes. Since his early days of throwing parties with friends in Los Angeles, G-Code has come a long way. His start in the music industry came in the form of A&R'ing for singer/songwriter J. Myers. Now, he's currently Hip-Hop's godson Nas' right hand man. The life behind the scenes caught his attention after he found himself meeting different people and getting numerous opportunities to travel the world. When he's not in the role of road manager for several tours, including Distant Relatives, Rock the Bells, and the Life Is Good tour in Europe and the USA, he takes the seat as executive A&R at Emagen Entertainment Group. Here he reveals key points surrounding his career thus far and even lets us into his life as an A&R. Take notes.
When did you realize you wanted to pursue a career in the music industry?
In 2006, I was working with a singer/songwriter/producer J. Myers. He's very talented. I noticed that the behind the scenes became intriguing to me. Once you start to learn the business side of the industry, it gets kind of interesting. You start to learn something new everyday.
How did you find yourself in key positions like working alongside Nas?
Between sitting in sessions from time to time and doing marketing/advertisement on "Untitled" for Emagen, the position kind of just happened. It was more so of just being in the right place at the right time. I was hanging out with Nas before we started working together. He's like a big brother. Distant Relatives was the start of me handling all of his music. I learned his work ethics and music early from being around. When it started, there was no 'This person do this, this person do that.' I was already there so I took on the tasks.
Read Full Article HERE
Follow Gabe "G-code" Zardes on Twitter
© 2013, ElevatorMann. All rights reserved.