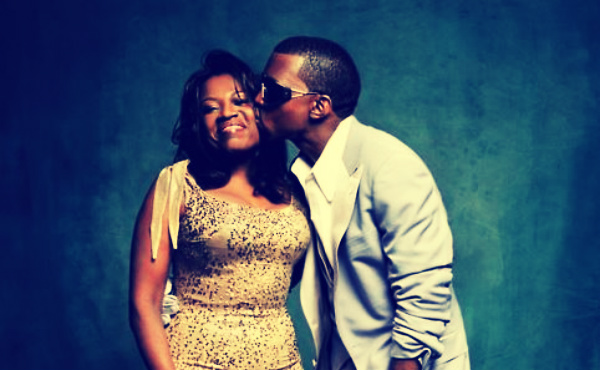 BEFORE HANNA CHRISTIAN started working for Kanye West, she was a waitress at The Mercer Kitchen. The exclusive restaurant serves as the cornerstone of New York City's Mercer Hotel, where West and Jay Z camped out in early 2011 to record their album, Watch the Throne. When West returned in October of that same year to take a series of meetings, Christian, then a 21-year-old college dropout and aspiring visual artist, struck up a conversation. For a week, West picked her brain about everything from architecture to fashion to art. He invited her to a Watch the Throne tour stop in New Jersey. She came back to work the next day raving about the elaborate stage design. Noted visual artist Es Devlin (a frequent West collaborator who's also worked with Lady Gaga and Rihanna) projected video of sharks and Rottweilers onto enormous cubes that doubled as podiums for West and Jay Z during the show. After gushing about the design elements, Christian went for broke. "I love The Mercer," she blurted out to Kanye. "But I want to work with you!"

Christian was hired on the spot as West's personal assistant. And within 24 hours, she was attending the Victoria's Secret Fashion Show at the Lexington Avenue Armory in NYC. Three months later, he announced his latest venture, DONDA, an experimental design agency named for his late mother. Christian transitioned to office manager, interviewing applicants and helping to build the company's early infrastructure.

She's bubbly and effusive when she talks about her big break into the entertainment industry. But when asked something seemingly as innocuous as where the DONDA offices are located, Christian shuts down. "I can't talk about it," she says firmly. "It's in my confidentiality agreement." A confidentiality agreement with a clause about office headquarters? Sounds ludicrous. But no one does private and mysterious like Kanye West. And for a potential entity born out of one of his legendary Twitter rants, it almost makes sense. Almost.

In January 2012, West laid out a series of tweets, highlighting his plan to create a firm with more than 22 departments staffed by a bevy of experts in divergent fields. He name-checked everything from architects, video game developers and nutritionists to doctors, lawyers and what he called "app guys," plotting to house them under DONDA. - Clover Hope // Read Full Story | HERE.
© 2013, @quinelleholder. All rights reserved.