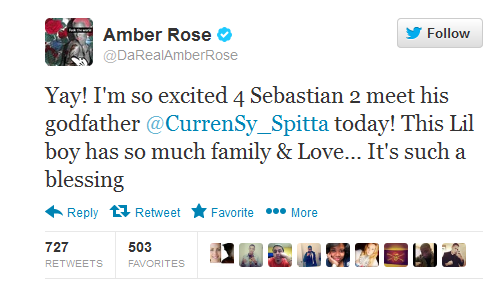 Wiz Khalifa & Amber Rose named their son Sebastian Taylor Thomaz and nicknamed him "The Bash." We all know him and Curren$y go waaaay back to the early days of
the popular "How Fly" Mixtape. Wiz & Amber named Curren$y the godfather recently which is not surprising to me. Curren$y tweeted about the little one speaking in "Jet" code as usual and is probably excited about the situation.

The only question remaining is when will the Curren$y & Wiz Khalifa second project be released. It is already completed and in Spitta's iTunes which was told to me when I interviewed him a while back. All we can do is wait.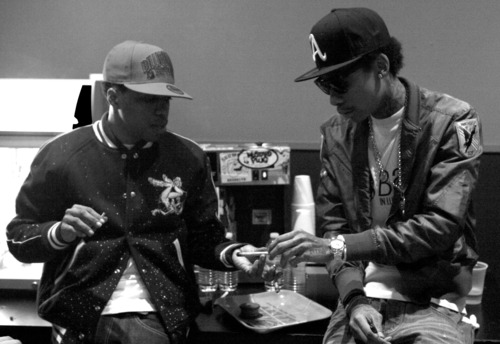 © 2013, @MACK_aroni. All rights reserved.