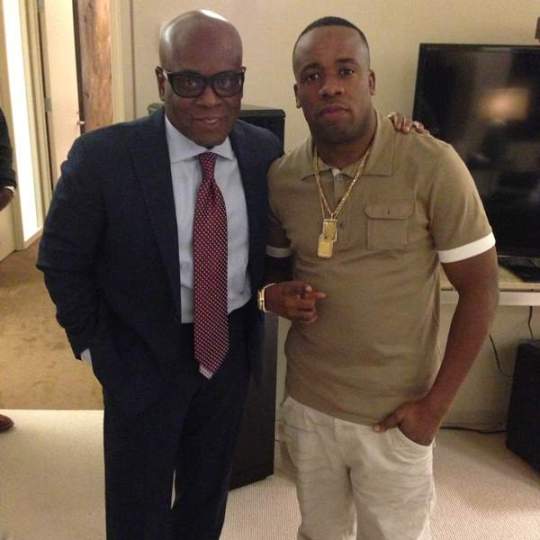 Yo Gotti and his CMG label has just inked a partnership with LA Reid's establishment. As part of the multi-million deal, Epic Records will distribute the goods provided by Cocaine Muzik Group. Says Gotti.
"This is a solid partnership that allows me to do what I do on bigger platforms, with the respect and support of the Epic team," explains Yo Gotti. "Throughout L.A. Reid's career, I realize he has been a part of creating some of  the biggest superstars in the industry. I feel there is no better person to partner with. After my meeting with L.A. Reid, Benny Pough and his staff felt like Epic would be the perfect home to further the growth of CMG.

"A lot of labels were talking big checks, but the money didn't interest me," explains Gotti. "I wanted a partner that wasn't afraid to work as hard as I do. I knew that by sticking to my independent business mind frame and continuing to chase my dream, that the right situation was going to come. The independent success we've had thus far with our tour, merchandising and projects from myself and my first artist Zed Zilla has given me the perfect opportunity to create the best possible partnership for CMG," Gotti says. "I have no doubt that we will take our movement to its pinnacle with Epic Records."
via RapRadar
© 2013, @BWyche. All rights reserved.