It the most wonderful time of the year. It's time to pull out the grills, secret hot wing recipes and that lucky jersey you've owned since childhood. The 2013 NFL season is upon us and this season has a special feel to it. This year, Super Bowl 48 is at MetLife Stadium, the read option could dominate the league and even though Tim Tebow has left the New York Jets locker room, it already appears the circus is coming to town in the big apple, but before I let you know who I see playing the New Jersey for the Super Bowl, let me give you my predictions for each team, their regular season record and who I see winning each AFC and NFC division from worst to first. Let's start with the NFC East.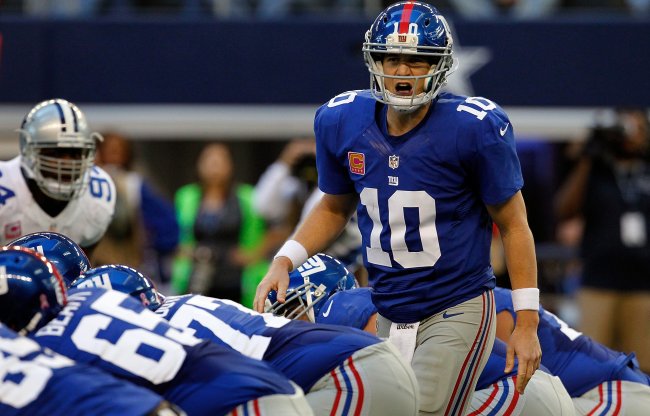 New York Giants: (2012 record: 9-7) (2013 Prediction: 6-10)
The New York Giants have won two Super Bowl titles with Eli Manning behind center but with their home stadium (MetLife) hosting Super Bowl 48, I believe the pressure to win the division will be to much for this team. The Giants return both Victor Cruz and Hakeem Nicks at the wide receiver position but the lost of running back Ahmed Bradshaw's leadership will become evident around week 8. The Giants new starter David Wilson has superstar potential but first he must find a way to stay health to become a real factor for the Giants. We know what Giants' defensive linemen J-P-P and Justin Tuck will provide for the D-Line so the returns of defensive backs Aaron Ross and Terrell Thomas in that secondary will be determine rather the G-Men make a playoff push or are drafting in the Top 10 of the 2014 NFL draft. Sorry Giants' fans, I don't see this being y'all year.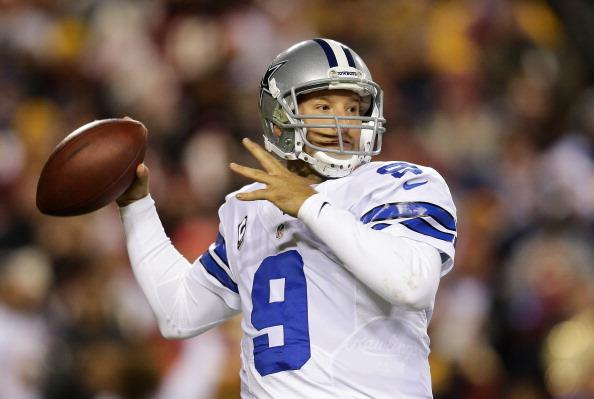 Dallas Cowboys: (2012 record: 8-8 ) (2013 Prediction: 7-9)
The Dallas Cowboys are still some how considered "America's Team" although they haven't won a game in the NFL postseason in over 15 years. I see that theme continuing this season. Dallas Cowboy owner Jerry Jones made a huge statement this offseason paying his quarterback Tony Romo over $100 million but I'm not sure Romo can live up to Cowboys expectations, even with a healthy Dez Bryant. The Cowboys were in almost every game last season and would continuously find ways to lose ball games in the fourth quarter. With a shaky defensive taking the field and with them learning a new defensive lead by defensive guru Monte Kiffin, I don't see the Cowboys winning more than seven games. Romo and Bryant may connect for double digit touchdowns this year but that Cowboys secondary won't be able to stop a nose bleed. This just may be the last year we sell Jason Garrett as the head coach in Dallas.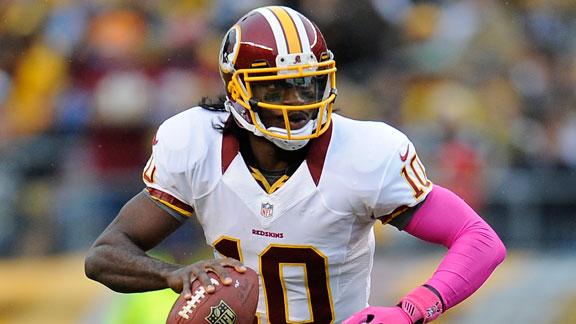 Washington Redskins: (2012 record: 10-6) (2013 Prediction: 10-6)
The Redskins could be the most interesting team in this division and it will mostly weigh on the knees of Washington's franchise quarterback, Robert Griffin III. RGIII had a breakout rookie season last year, winning the NFC East and causing matching nightmares for defenses all around the league but a key injury to his knee during the wildcard round of the 2012 NFL playoffs still has Redskins fans wondering what will be. Rumors say RGIII is way ahead of his expected rehab timetable but until we see him play at the NFL's pace no one but Robert will really know. The Redskins could lineup a top 10 defense this season with Kerrigan and  Orakpo healthy, so stopping points from being scored won't be the issue, scoring them could be.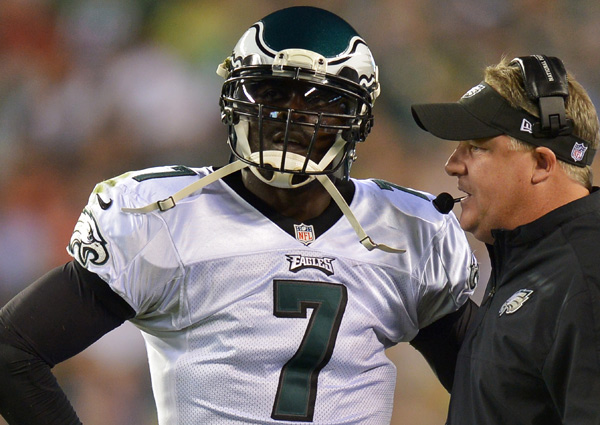 Philadelphia Eagles: (2012 record: 4-12) (2013 Prediction: 10-6)
The Philadelphia Eagles may have the most to prove this season in the NFC East. The Eagles are loaded with talent and have been over the past few years but injuries have hurt the birds no pun intended. Eagles quarterback Michael Vick and former Oregon Duck now Eagles head coach Chip Kelly could be a match made in heaven if the Eagles offensive line can stay healthy and protect Vick. Lesean McCoy could easily have a 2,000 yard all purpose season if he is healthy and if the birds average 78 plus plays a game and over 22 points a game I easily seeing them winning a very tough NFC East.
© 2013, Eldorado2452. All rights reserved.