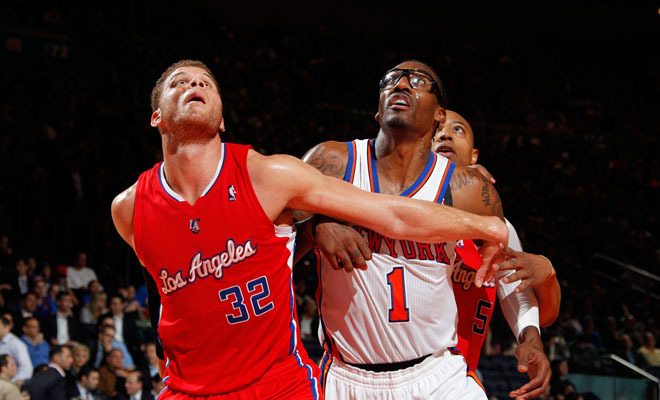 Today the Los Angeles Clippers (35-17) will look to bounce back from a recent blowout at the hands of the Miami Heat (111-89) on Friday night as they face Carmelo Anthony and the New York Knicks (32-16) from the NBA's biggest stage Madison Square Garden in New York City.
The Clippers and Knicks are on two different sides of the fence in their last five games as the Clippers are (1-4) and the Knicks are (4-1) but Los Angeles' best three players Chris Paul, Blake Griffin and Jamal Crawford all missed several of the last few games due to injury.
Tune into your local ABC television channel to watch the Clippers and Knicks face off today at 1:00pm EST.
HHS1987 Prediction:
Clippers 95  Knicks 106
Clippers Leading Scorer: Blake Griffin (27 points)
New York Knicks Leading Scorer: Carmelo Anthony (41 points)
© 2013, Eldorado2452. All rights reserved.