Joey Badass
»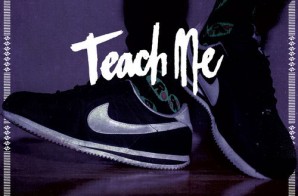 NYC rapper Joey Bada$$ is set to release his project "B4.DA.$$" later this winter on January 20th. With us only being a few days away from his release, Joey Badass has linked with Canadian artist
Read More

»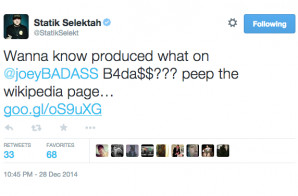 Earlier this month we got the official cover art and tracklisting for NYC's underground prince Joey Bada$$' upcoming album B4.Da.$$. Today, we dig a little deeper and get a look into who's providing the
Read More

»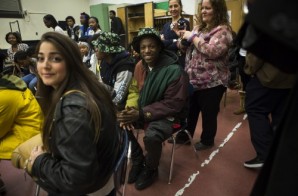 Joey Bada$$ reached hip-hop stardom while still in high school, forcing him to drop out early to chase after his dream. That didn't stop him from going back to lend a helping hand though.
Read More

»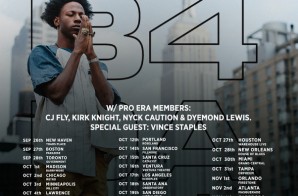 HipHopSince1987 is giving away a pair of tickets to see Joey Badass along with Pro Era members CJ Fly, Kirk Knight, Nyck Caution & Dyemond Lewis. Vince Staples will also be in the building. They will
Read More

»
Taken from his forthcoming B4.DA.$$ project, Joey Bada$$ drops off his MTV liberated the boom-bap heavy visual for "Christ Conscious". Watch it below! Get More: Joey Bada$$, Christ Conscious, Music, More Music Videos
Read More

»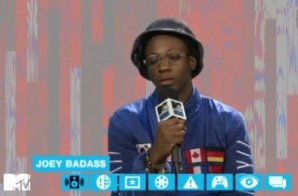 Today has been quite an eventful day for NYC's underground rap prince. In a recent interview with MTV News, Joey Bada$$ let fans and critics alike know everything to expect from his highly anticipated B4DA$$ LP
Read More

»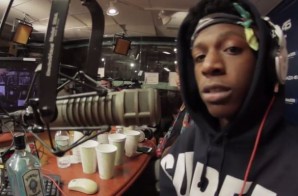 To hold us over until the official release of his highly anticipated B4da$$ project, Joey Bada$$ joins his in-house DJ, Statik Selektah, to preview a verse from the upcoming body of work. Watch the exclusive Showoff
Read More

»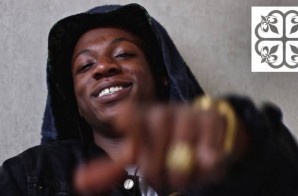 Watch above as Joey Bad$$ talks hip hop being raped for money, Capital STEEZ, 50 Cent and more with Montreality!
Read More

»