lax
»
First of all, if you're not familiar with Troublemaker and Killer Reese One, better known as the duo King Fantastic, get acquainted. Second of all, Reese is back out after 2 years of… umm,
Read More

»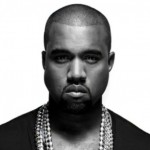 Cleary Yeezus's disciples have been praying for him. According to TMZ, Kanye West will not be prosecuted for his recent attack on a paparazzo at LAX airport. West clearly is one of the few rappers
Read More

»
01. The Game – Intro02. The Game – Lax Files03. The Game – State Of Emergency Feat. Ice Cube04. The Game – BulletProof Diaries Feat. Raekwon05. The Game – My Life Feat. Lil Wayne06.
Read More

»