Omarion
»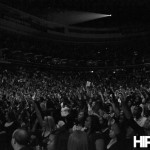 Philly's own Power 99FM held its annual Powerhouse concert. This year celebrated 30 years of the annual event so thats why you have seen the "PH30" around as of lately. Tonights artists included Asia
Read More

»
Follow Omarion as he brings shows you his coming of age as an artist
Read More

»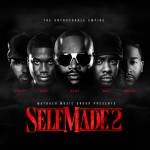 Wale releases an extended remix version of the number 2 song on the Billboard R&B/ Hip Hop charts, "Bag Of Money". The extended remix features Trina, Tyga, Rockie Fresh, Yo Gotti, Lil Wayne, Omarion,
Read More

»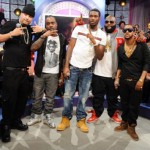 Wale grabs the monster line up for "Bag of Money" remix. On the track is Wale, Rick Ross, T-Pain, Omarion, Yo Gotti, Lil' Wayne, French Montana and Black Cobain!
Read More

»
MMG new album just dropped on Tuesday, and they continued their promo run in NYC by swinging by Power 105's The BReakfast Club to chat with DJ Envy, Angela Yee & Charlamagne The God
Read More

»
Rick Ross, Meek Mill, Stalley, Maybach O and Wale hosted a Self Made Vol. 2 release party at NYC's Alife Rivington Club. RealTalkNY's got a video recap of the MMG event last night.
Read More

»
On the eve of Self Made Vol. 2's release, Rozay, Wale, Meek, Montana and Omarion all stopped by Hot 97 this afternoon and spoke with Angie Martinez. Here's what went down
Read More

»
Its easy to hate on the Maybach O signing before the music came out, but this song "Let's Talk" featuring Rick Ross isn't that bad coming from Omarion
Read More

»