T-Pain
»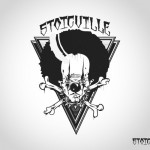 T-Pain is back but thats only because "Bad Bitches Link Up" with Trey Songz & Juicy J on the scene
Read More

»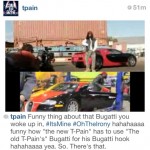 After posting the photo & caption above on Instagram regarding Future singing the hook on Ace Hood's "Bugatti" record, T-Pain cleared the air. He called in to Big Regg of Hot 93.7 to talk
Read More

»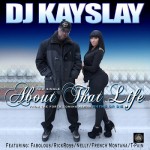 DJ Kay Slay is preparing to drop his Rhyme or Die, and "About That Life" featuring Fabolous, T-Pain, Rick Ross, Nelly and French Montana
Read More

»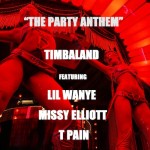 Timbaland releases a new song called "The Party Anthem" featuring Lil Wayne, Missy Elliott and T-Pain
Read More

»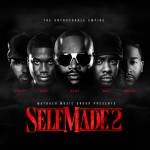 Wale releases an extended remix version of the number 2 song on the Billboard R&B/ Hip Hop charts, "Bag Of Money". The extended remix features Trina, Tyga, Rockie Fresh, Yo Gotti, Lil Wayne, Omarion,
Read More

»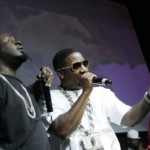 I was skeptical at first about a new Yung Joc record but this new "Mollie" track with T-Pain aint that bad. Well correction the beat is cool, adn the hook is cool. I don't
Read More

»
Wale grabs the monster line up for "Bag of Money" remix. On the track is Wale, Rick Ross, T-Pain, Omarion, Yo Gotti, Lil' Wayne, French Montana and Black Cobain!
Read More

»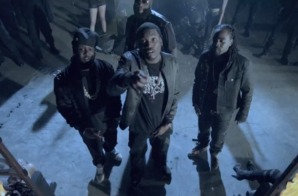 To conclude this MMG day, Maybach Music Group releases the visual to their first single off the "Self Made Vol. 2" Compilation. As you should all know by now, the new MMG album in
Read More

»