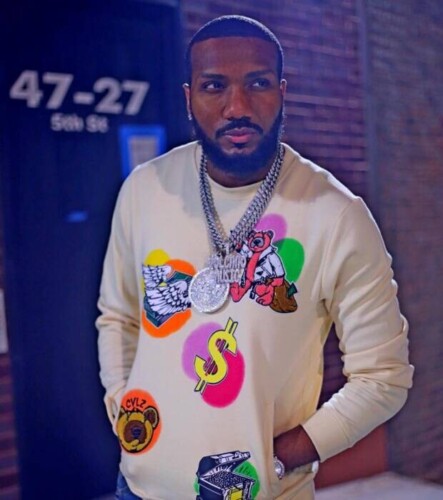 CLAIM HIS CROWN
Coming from a childhood where dreams were regarded as fairytales, a 10-year-old boy from Georgetown, Guyana, had set out to dissolve that mindset. His childhood had only comprised of misery and violence. Even at this tender age of 10, Shawn2hot was determined not to let his mind get used to his surroundings. He thought differently. He injected the violence he saw every day into poems. Poetry was his escape and support system that helped him endure those rough times.
However, things seemed to take a lively turn when he migrated to the USA. His confrontations with music added spice to his otherwise dull life. And then came the game-changer. The first time Shawn2hot listened to Snoop Dog's album, Doggy Style, it changed his world. He fell so deeply in love with hip hop that he did not think twice before deciding he wanted to do the same.
Since he did not have any posh music background, his experience was null. Not knowing where to start, Shawn2hot began making beats and picking sounds from his surroundings. This served as the foundation for him to be able to process tracks and put together tunes for his music. He took no professional training for his work and developed this skill purely from scratch.
When the melodies for his tracks were completed, the second task that awaited him was to develop lyrics for them. Thankfully his prior experience in writing poetry proved to be fruitful at this time. He even picked some of the poetries he had written that highlighted his unpleasant phase and used them as lyrics for his songs.
The final and most important task that was in store for him was how to make his music reach the audience. He picked up his portfolio and visited numerous labels with his work. None of them, however, picked up his work. Most of them overlooked his talent because he was a budding artist, and they were not ready for the risk.
When it felt like there was no hope left, Shawn2hot came up with the idea that changed his life forever. He was set to open his record label named Volcano Music Group. After the launch of his record label, Shawn2hot was unstoppable. He started releasing track after track that was welcomed with open arms by hip-hop lovers. His "out of the box" music writing style and beats that will set you grooving have become a quick favorite for many in hip hop.
The storytelling aspect of his songs makes the audience crazy for them. He gives the audience a sneak peek into his life and makes them feel a sense of belonging to his music. The audience can feel the depth behind those lyrics that come from his heart and have created a soft spot for them in theirs. With such a positive response backing him up now, Shawn2hot plans to release his solo album to the public by the 27th of May. The album has been predicted to create new records in the hip-hop scene and help him establish himself as a worthy opponent for many hip-hop artists.
© 2022, Tedfuel. All rights reserved.