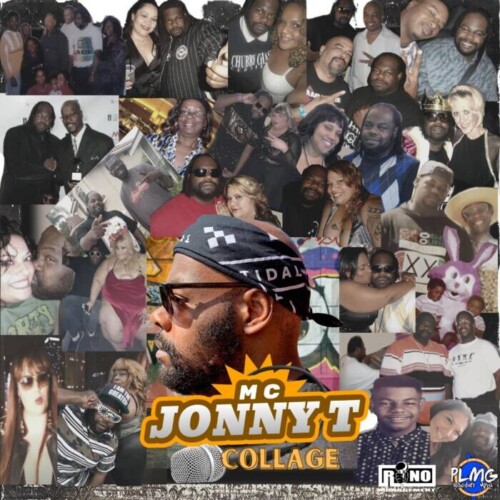 In a continual tug of war between Hip Hop's past and present, it's not often an artist has the ability to fuse both energies to create a brilliant body of work. Enters the room MC Jonny T, one half of the incredible JTLR tandem. His EP, Collage is sure to please Hip Hop fans and their collective eardrums.
While MC Jonny T is not be a household name of the rap music elite, he has released a couple of albums that have landed him on the Classic Material list of many in Europe and Japan. His album Square One is two years shy of a 20th anniversary, and a much rumored sequel has yet to be released. And maybe it's for the best if he is creating and releasing gems like Collage.
The artwork is just as the title suggests -a collage of real friends, family, and associates closest to MC Jonny T. Musically, the project is 5 tracks of pure musical bliss. The features compliment instead of overshadow the main artist. And the beats channel the classic feel of Pete Rock, Diamond D, Gangstarr, and Nipsey Hustle recordings.
We are allowed a glimpse into the MC's personal life with the stand out song "Where Would I Be Without You?" RaeVn blessed the track with a soulful chorus that communicates a spirit of love, loss, and appreciation. If it All Faded (ft Breana Marin), Anything and Do We Have An Issue featuring JTLR have been played the most on my playlist.
The greatness of Collage is also the project's shortcoming – it's too short! I really wanted to hear more of the MC Jonny T message. I can appreciate how this solo project is distinctly different than the JTLR catalog of releases. This speaks to his depth as a rapper and songwriter. With any good luck, we'll actually get a sequel to Collage soon.
© 2022, Tedfuel. All rights reserved.