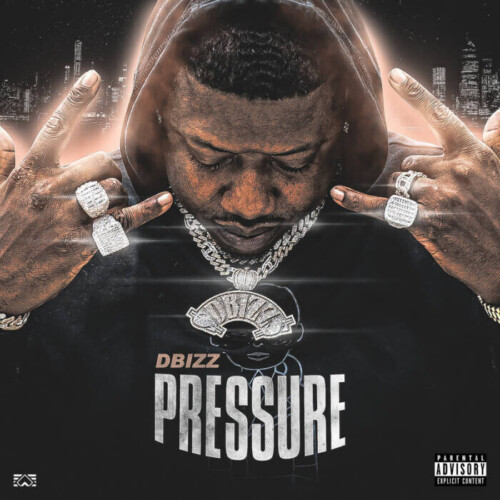 'Pressure,' the latest effort from rap superstar DBIZZ, is a potent mix of grit and hustle that will leave you wanting more. It is a musical collection consisting of five furious bangers that showcase the rapper's uncompromising abilities as well as his distinct attitude. DBIZZ released 'Pressure' at the close of last year. Starting with the enticing grooves of 'Used to' and progressing to the captivating lyricism of 'Big dog,' each of the five tracks presents a distinct soundscape that will fascinate listeners of all musical tastes. With thundering rhythms that serve as the perfect backdrop to his gritty lyrics, DBIZZ puts the 'pressure' on everyone and lets them know that he's coming at them with direct fire. With a focus on street life experiences and day-to-day life scenarios, this 12-minute hip-hop production focuses on a varied range of issues and is intended to motivate and inspire everyone to work hard and play hard.
DBIZZ is one of the most well-established rappers and songwriters in the Bay Area, and he is making a name for himself not just in the local hip-hop scene but also in the music industry as a whole. The Bay Area product, who has a variety of sounds but is best known for his Cali sound with a trap twist, first gained attention in 2014 when he wrote the song 'Chose,' which featured American rapper Too $hort and multi-platinum producer Mally Mall. It didn't take long for DBIZZ to gain recognition, and the following years saw him collaborate with prominent MCs such as Iamsu!, Nef the Pharaoh, Sada Baby, and Lavish D. In addition to providing a revitalized Cali style with some contemporary improvisations and trap twists, DBIZZ is unquestionably one of the rising stars in this generation who cannot be overlooked. His most recent EP, 'pressure,' is another milestone in his career, demonstrating that he is determined to make it huge.
Listen to 'Pressure' on Spotify. To learn more about DBIZZ, you may follow him on Instagram.
Link to the Ep:
https://open.spotify.com/album/65zRpDj4S46rvsW07tjgnx
Connect on Instagram:
https://www.instagram.com/dbizz_notasound/
© 2022, Tedfuel. All rights reserved.