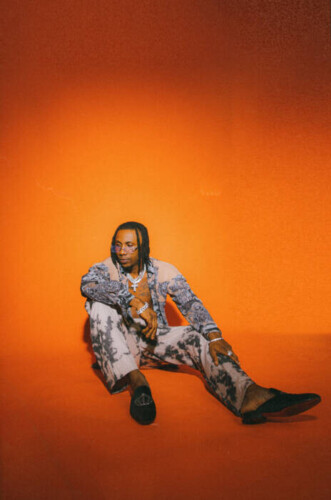 WHO IS HARRISON CHIMZIM ANOKWURU
Harrison Chimzim Anokwuru is a Nigerian Afrobeat singer, popularly known as Chyzzi. Chyzzi is a singer as well as a songwriter. He amalgamated music from various genres to create a unique acoustic called Afro-fusion.
His music has a message for the Nigerians. He urged them to make conscious music and emphasise Afrobeat music. The twenty-six-year-old budding singer dreams of spreading Afrobeat music to the whole world.
He says that his connection and bond with music began at a tender age. In school, he used to be in the church choir, from where his journey began. But during his primary and secondary education, he didn't have any opportunity to practice music.
Chyzzi remonetizes his past and states that his daily experiences, events and background plays a big role in creating lyrics and tunes. It is with the help of his music, that he could preach a message to the youths of Nigeria.
THE  CHILDHOOD OF HARRISON CHIMZIM ANOKWURU
Anokwuru's place of birth was in Elekahia in the Rivers State of Nigeria. His family had five members during his birth. His schooling was in Nigeria but later moved to Ghana and enrolled himself at the Great Princess Academy. After completing his primary education, he proceeded to Wisconsin International University College in Ghana and studied Computer Information in Northern Cyprus.
It was after moving to Ghana he could independently pursue and chase his dream of becoming a musician.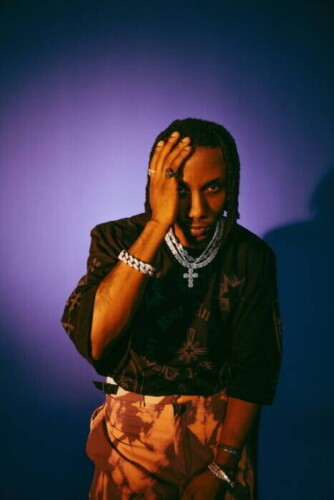 HIS CONTRIBUTION TO MUSIC
The Afrobeat singer kicked off his career in 2017, with his single debut " Paranoid" with his label mate Mista Rage. Following Paranoid, with demands from fans and critics Chyzzi, made his debut solo single BOMB( bone of my bone). His ariose voice with smooth vocal finesse combined with an intriguing visual garnered praise. The video was graced with his charisma and energetic vibe which made his fans topple over.
In his new composition" Offwhite", he partnered with the DMW big star, Peruzzi, and made an outstanding verse. The album was melodious and rhythmic with fine tunes and lyrics. It is a gift to any music lover who understands and loves good music.
The " Hymn of a Negro" is a long-anticipated Extended play ( EP), which is currently topping the charts and is played on all digital platforms and streams. The singer and songwriter performed a lovely mid-tempo tempo SOLO on this album.
The South East Afro-Fusion star is hopeful that Nigerian music will become conscious music and will be able to teach valuable thoughts to the youths. He emphasizes that music should throw light on society, and should talk about the upliftment of society. He says that conscious music is here to stay.
Chyzzi, the young singer, has been earmarked for his success. When asked about his source of inspiration, he recalled his dad to be his greatest source of inspiration. Although his dad was not a professional singer, he could hymn tunes with songs and had a baritone voice. Also, his musical journey was shaped by his church choir.
FaceBook: https://www.facebook.com/Chyzzi94/
Soundcloud : https://soundcloud.com/chyzzi94
Twitter: https://twitter.com/CHYZZITUNES
Instagram: https://www.instagram.com/chyzzitunes/
© 2022, Tedfuel. All rights reserved.