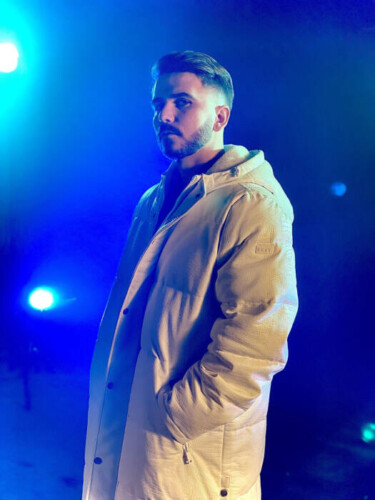 Life changed for all of us following the COVID-19 pandemic. One of the most affected areas was the entertainment industry. Many artists had to cancel tours, rethink their trajectory, or simply go on hiatus to focus on their family lives. For genre bending Los Angeles artist Cam Steady, the pandemic was the perfect catalyst to drive him to success.
Coming from college at the University of Souther California straight into a pandemic originally seemed like a challenge for Cam Steady. Instead, however, it became a blessing, giving him the drive and push he needed to pursue music full time. Using the fan base and traction he gained on YouTube from his internet breaking series "VideoGameRapBattles", Cam Steady began releasing music for his first peers in 2020 and quickly turned it into a career. In a few short months of his debut he had already garnered major collaborations, from his single "Chaos Control" with DMV rap favorite Kamiyada+, to his production being featured in the Chinese video game "Genshin Impact". His latest single, "GET BUCKED!" is a super charged statement full off EDM drums and heavy metal screams.
Peep Cam Steady's music on Spotify below and follow him on Instagram to get familiar with the Los Angeles star.
© 2022, Tedfuel. All rights reserved.