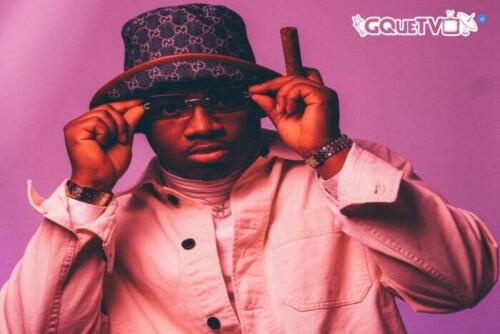 Photo by ShotsbyRod


Cleveland's own GQueTv is on the rise on the independent side of things on the music scene. He's recently released a powerful 'Black Fathers Matter' song that has been all over the blogs. According to his bio he's been writing and performing music since 9 years old and has been in love with music specifically the genre of Hip-hop/Rap ever since.
We've recently reviewed his latest album release "Nice Try, Wrong Guy" which from beginning to end is a river flowing cohesive body of work. The Intro and skits are
performed by TikTok food and snack review sensation Stefan Johnson who is also a Cleveland, Ohio native. The 2nd track 'Started' production sounded very familiar and
that's when we realized it was the viral hit 'She make it clap' by the self pronounced Big Draco (Soulja Boy). On GQueTv's instagram (@LouisVaDon) he posted a video of
Soulja Boy cosigning the 'Started' record. Our staff favorites from the project are 'Fumble Tha Bag' 'Confessions' and 'Bag A lot'. The replay value amongst these songs is perpetual. If you're interested in verbal precision and rap music as we knew it in the golden era, we'd recommend you'd check out this lyrical assassin.
As far as the Black Fathers Matter, GQueTv embracing this topic and subject matter
shows maturity in the youth and it encourages us all to have dialog and converse about important messages such as this one. The length of the track is our only let down, the
song is so powerful but short and sweet, another verse would be icing on the cake plus we're interested in how much deeper and in depth the artist could get on the subject matter. Nevertheless, GQueTv has gained a new set of ears and we are front and center for what the future holds for him.
For more on GQueTv on YouTube, Website and Spotify for all updates and future releases.
© 2022, Tedfuel. All rights reserved.