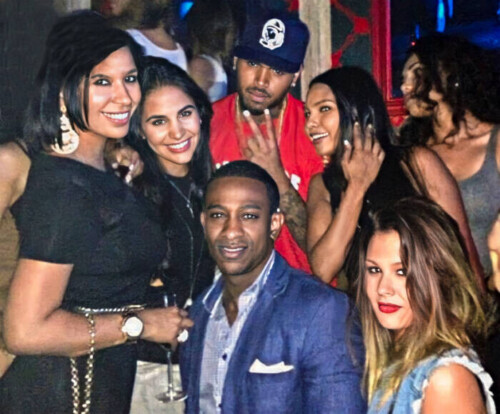 Hang on to your moonwalks and beatboxing mics, because things are about to get heated around here. Hustle Hans, a well-known party promoter and all-around wonderful man, has said that he believes Chris Brown is more gifted than Michael Jackson. Yep, you read that correctly. Expect gasps and furious comments.
So, before you sharpen your pitchforks, listen to Hustle Hans out. After all, he has some fairly compelling reasons. For starters, he knows Chris Brown and can attest to his calm and chillness. That's some real insider information right there, people. Besides, he's seen Chris in action on the dance floor, and let's face it, the man can make a swan jealous.
But, it is not only about the dance. According to Hustle Hans, Chris Brown has an incredible voice. And he has a big heart and a lot of love for music. That's some serious emotional intelligence, people. Additionally, he's been through some adversity, such as the Rihanna situation, and has emerged stronger and wiser. That's some major fortitude right there, people.
Before you start tossing your Thriller records at me, let me state unequivocally that I am not dismissing Michael Jackson's skill. He was a legend, an icon, a crotch-grabbing, moonwalking force of nature. But perhaps it's time to acknowledge that there are other artists out there who are equally, if not more, skilled. Perhaps it's time to throw away our nostalgic goggles and embrace the present.
Hence, according to Hustle Hans, let us raise a glass to Chris Brown, the new King of Pop. And let us all dance like no one is looking, since life is too short to debate over who is more gifted.
© 2023, Logan. All rights reserved.