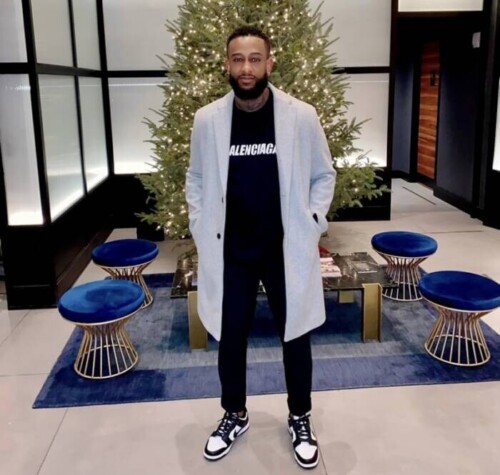 Hans Pierre, known by his stage name Hustle Hans is a Trinidadian singer and rapper, who understands what adversity means and what it takes to rise from adversity. Only two things interested Hans; soccer and music. These two passions kept him focused while growing up on the streets of Four Roads with four other siblings and a single mother.
Despite his humble beginnings, Hans never lost sight of his goals. In 2009, Hans decided he needed a bigger stage to showcase his talents, so he headed to one of the bedrocks of hip-hop and rap music, Brooklyn, New York. In New York, he hooked up with a fellow Trinidadian.
His new friend played a vital role in Hans' becoming a promoter. He was the one who introduced Hustle Hans to the New York club scene and helped him grow into one of New York's finest club promoters. Hustle Hans continued to combine soccer and music until an unfortunate knee injury ended his soccer career in 2012 and made him concentrate on music and promoting NYC top nightclubs.
Due to his influence on the club scene, Hans started as an artist manager, preferring to nurture young talent. However, after a series of inconsistencies on the part of the artists he managed, Hans decided creating the hits was a better career path.
It was a good thing he made that decision, or the world might not have heard hits like "Cash App" or "Rock Ya Body," singles he released in 2018 and 2019. Apart from making hits, Hustle Hans has also used his club connections to score notable performances at some of the best clubs in New York.
He has performed at Secrets, Privileged Gentleman's Club and many more in New York City and has his singles available for streaming on Apple Music, Spotify and his YouTube channel.
Hustle Hans is comfortable with both singing melodies and rapping. He's among the few talented all-rounders in the industry today. Please visit his website (hustlehans.com) to learn more about his music and tour dates. Hustle Hans is also available on Facebook and Instagram.
© 2023, Logan. All rights reserved.