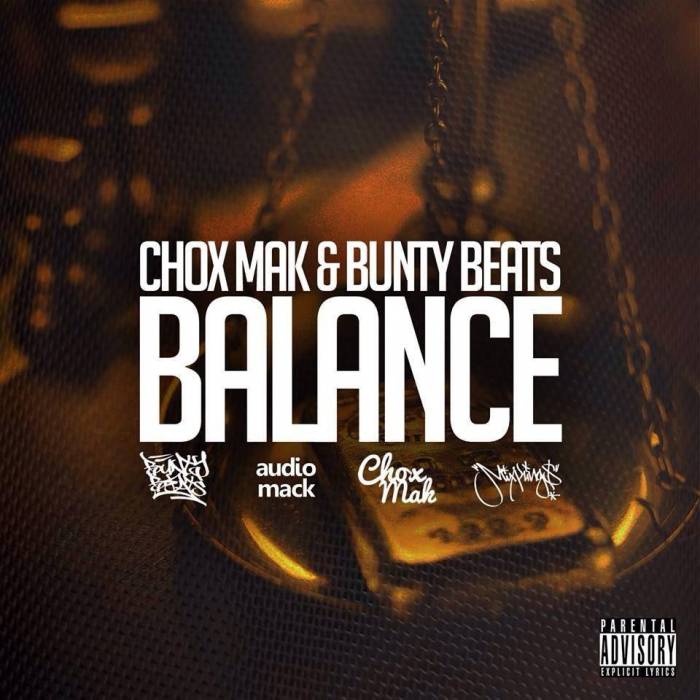 Chox-Mak and Bunty Beats have been collaborating on projects and making music for a while now. These two have created a unique sound through Bunty's production and Chox-Mak's lyrics which is quite impressive. They have dropped ep's in the past and even dropped singles together the last ep they dropped together was titled "Life After Def". There was also another project dropped in 2012 tiltled "Boom Bap"' which featured nothing but hard beats and menacing word play. With their new collaboration mixtape "Balance" they switch it up from what everyone was used to hearing from them. Balance features a wide variety of music not just one specific type of sound. Balance will definitely be another great project that these two have planned for the masses. Look out more more Bunty Beats and Chox-Mak tracks dropping later in the future they are only getting started. Balance will be exclusively uploaded on Audiomack.com but will be on other sites available for a free download.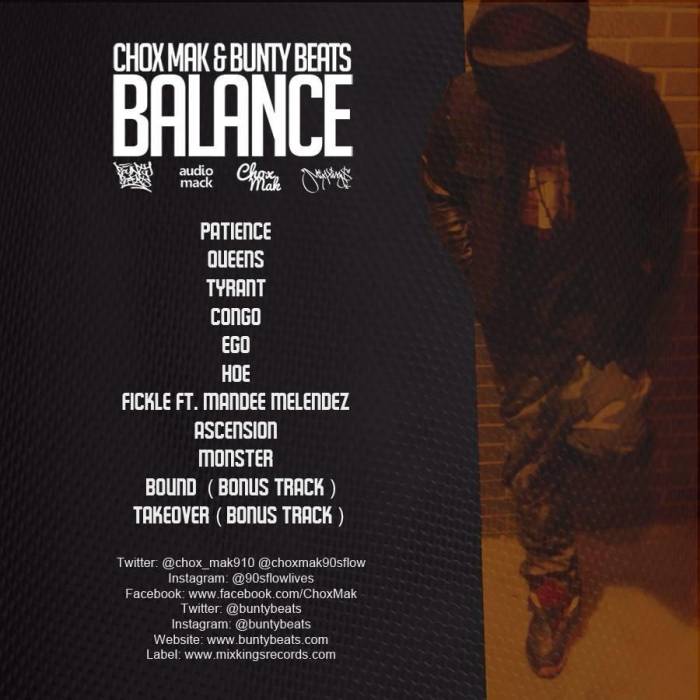 Twitter: @Chox_Mak910 @BuntyBeats
© 2014, @BWyche. All rights reserved.