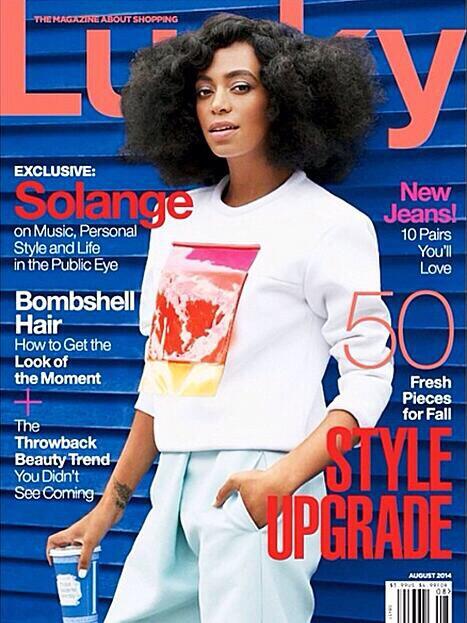 Congrats to Solange Knowles for landing the cover of Lucky Magazine's August 2014 issue. Check out the official cover above and her brief response to the highly publicized elevator shoving match between her and Jay Z below!
Solange on her and Jay Z's elevator fight: 
"What's important is that my family and I are all good. What we had to say collectively was in the statement that we put out, and we all feel at peace with that."
via TJB
© 2014, @quinelleholder. All rights reserved.