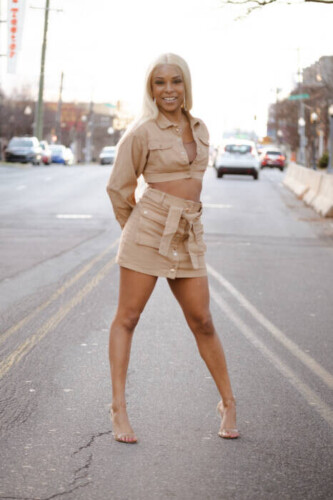 Widely regarded as one of the most competitive industries today, the music industry boasts countless budding stars and powerful champions who bring not only a deep love of craftsmanship but also a host of skills.
The music industry is full of artists whose journey to shine includes stories that need to be shared. Not all these people have the hope of being able to break through barriers and challenge serious issues, which makes it very impressive to find young people who have achieved successful positions in the industry.
With the help of Mark Kelley and Odic Records, the 23-year-old Gabby Gabanna with many features to her credit was able to take full control of her career, leading to the release of her single. As Gabby puts it, the single represents everything in her life: every heartache, toil, even a happy moment in her immortal life in a song for everyone to associate with.
Gabanna notes that Katana of Mortal Kombat is her spirit creature. She also thinks of her spirit that also stands out in her single, "Ballers Club ". A sense of style, strength, mental and physical toughness permeates through the song. The rhythm of the music bed is mixed with the glossy, never-ending rhymes. Once again proving that she is not just another wordsmith, another rapper who can spit a few bars, "Ballers Club " draws a solid line in the sand taking Gabanna on the way up. It is a fast and invigorating girl power anthem, perfectly illustrates the North Carolina-based singer's fierceness and vulnerabilities. The track, which gives the nod to her all-out efforts to make a name for herself, highlights her confidence and adamant refusal to bow down to expectations and conventions. Gabby Gabanna is expected to perform some of the most iconic songs of her epic journey. There is one thing that remains clear in her pursuit of success: she hopes to inspire others, especially those from the beginning.
To know more about Gabby Gabanna, head to-
Instagram:@gabbygananna
Facebook: @gabbygabanna
Twitter: @gabbygabanna
Spotify: Gabby Gabanna
© 2022, Tedfuel. All rights reserved.