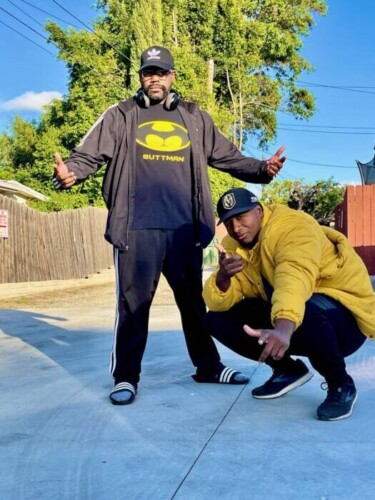 JTLR has a hot new hit called The Thickies. For some of you, this might be an introduction to the duo of MC Jonny T and Lyric Richardson. The two have been creating music together for several years and have come of age as prolific producers and songwriters.
The Powerhouse team of MC Jonny T and Lyric Richardson have both released music as solo entities. Combined, the contributions to music are untouched. The two are currently producing tracks for plus-size media sensation Jamie Lopez. As a group, the two have created enough content for several projects. The two have garnered a successful track record with Holiday music. Their Christmas releases The Holidays and last year's Make It Feel Like Christmas found substantial radio airplay on stations around the country and globally. The two have found their format for creating hot Hip Hop tracks in the Holiday genre and beyond.
Their single "What I'm Made to Do" landed them in the conversation for a Grammy consideration for the 2020 awards show. Previous singles also include Wildbunch and the Lyric Richardson-headed Supersuit and No Mames, a track featured on their EP Dawn of Time.
© 2022, Tedfuel. All rights reserved.