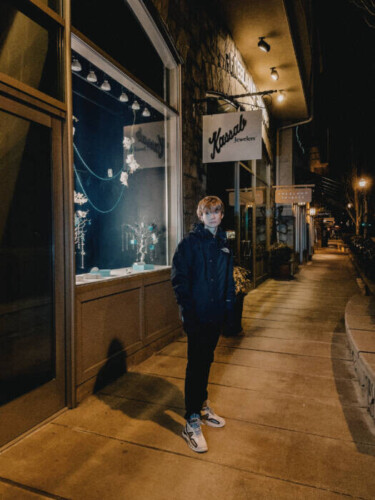 NORD, a rising new talent, graces the ears of tens of thousands of people throughout the globe. Thousands of people across the planet have quickly fallen in love with his two hits, "Industry" and "Sorry," because of his devoted admirers. Using his distinctive style, the singer-songwriter crafts captivating songs and evokes positive emotions in his work. His music is often connected with singers such as Xavier Weeks, Bankroll Hayden, and Lil Baby. Audiences are captivated by his creativity and anxiously anticipate the release of new songs.
In-Depth Analysis of NORD
NORD was motivated by new-age musicians who released music on streaming platforms such as YouTube and Spotify. As a youngster, he got captivated by various musical melodies and genres and started composing music as a means of self-expression. In his famous song "Industry," he conveys his frustration with the music industry; writing this song motivated him to continue his solo career as an independent musician. As an independent artist, NORD may manage his image and choose his parameters for success, as opposed to being constrained by the desires of others. "SORRY" is a contemporary Chill-Hop instrumental with snappy melodic vocals. His authentic lyrics, which are relatable to the average person, have captivated people all around the globe.
NORD's Career
Carter Davis, also known as NORD (public figure name), is an artist from West Linn, Oregon, 18 years old. The determined artist transformed his bedroom into a recording studio in 2021, equipped with all the required tools for making and producing songs. He focused on improving his singing and songwriting abilities. His interest in mixing and recording music was sparked by the fact that he recorded his vocals over instrumentals created by a range of online producers, then began tweaking various components of the production after experimenting with his voice in different locations on the track. He spent a great deal of time refining his unique tone and talents. A person may access and download NORD's music on all major streaming platforms, including Spotify, Apple Music, and SoundCloud, to feel that head-bobbing, high-energy atmosphere. NORD has an Instagram account for people who want to join a community of loyal fans and stay up with his latest endeavors.
© 2022, Tedfuel. All rights reserved.