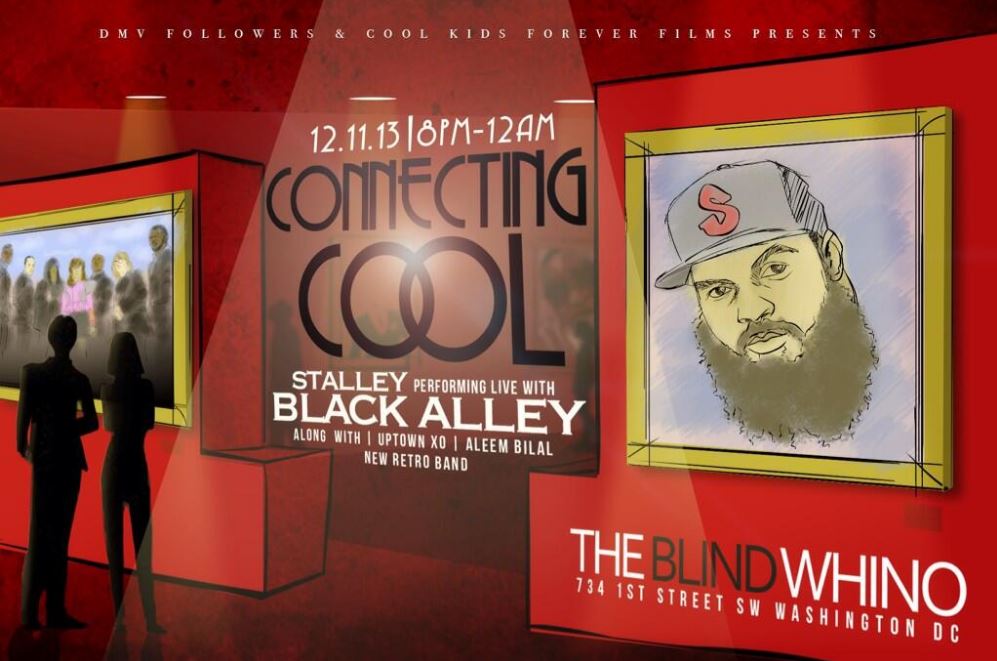 Date: 12.11.13
Time: 8PM-12AM
Location: The Blind Whino (Washington, D.C.)
Purchase Tickets:  Here.
Next Wednesday The Blind Whino will host Connecting Cool. Connecting Cool is an live art show experience put together by DMVFollowers.com & Cool Kid Forever Films. The show ill be headlined by DC natives Black Alley & MMG's own Stalley. To make things that much more interesting HHS1987 will be the official media sponsor and cover the event, so be sure to come out and tell a friend.
  DMVFollowers and Cool Kids Forever presents: Connecting Cool. Connecting Cool was created to display artistry in its purest form with sounds from the world-renowned soul garage band, Black Alley performing along side MMG's own Stalley at one of D.C.'s most exclusive performance venue's The Blind Whino Gallery. The downstairs area will be an art variety space for patrons to participate in self-portraits and slew of other artistic activities, with the upstairs being the main room for performances.
**Bonus**
© 2013, @quinelleholder. All rights reserved.