East Oakland's own "Markese" drops his first single "Another Level" produced by Chuck Lawayne off his refreshing mixtape "Memory Lane". This track "Another Level" is the beginning of Markese's journey to elevate the Bay Area rap scene while putting his team WBMG on the map once and for all.
His mixtape "Memory Lane" is a 14-track album that recounts the story of a child growing up in the aftermath of the crack-epidemic during the 1990's and early 2000's. Tracks such as "Everyday Struggle" and "Until I Get On My Feet" produced by Heru paints a vivid picture of those difficult times. Markese, whose full name is Markese Bryant, lost his mother to drugs and his father to the prison system when he was only six years old.
However, the project also stands as a testament to triumph and victory over hardship with tracks "This Is It" featuring Willie Joe. The other part of Markese's story is that after being arrested in 2005 for selling drugs in East Oakland, and while facing three felony charges, he was placed in a court-mandated diversion program and eventually graduated from Morehouse College, one of the most prestigious Historically Black Colleges in the nation.
"I really wanted this project to tell the story of my generation and I wanted the music to push the envelope and highlight the struggles and the hopes of ambitious youth from the streets who refused to accept the status quo. I look at it like it's the revenge of the crack babies. I'm one of them. It's our time to be heard"-Markese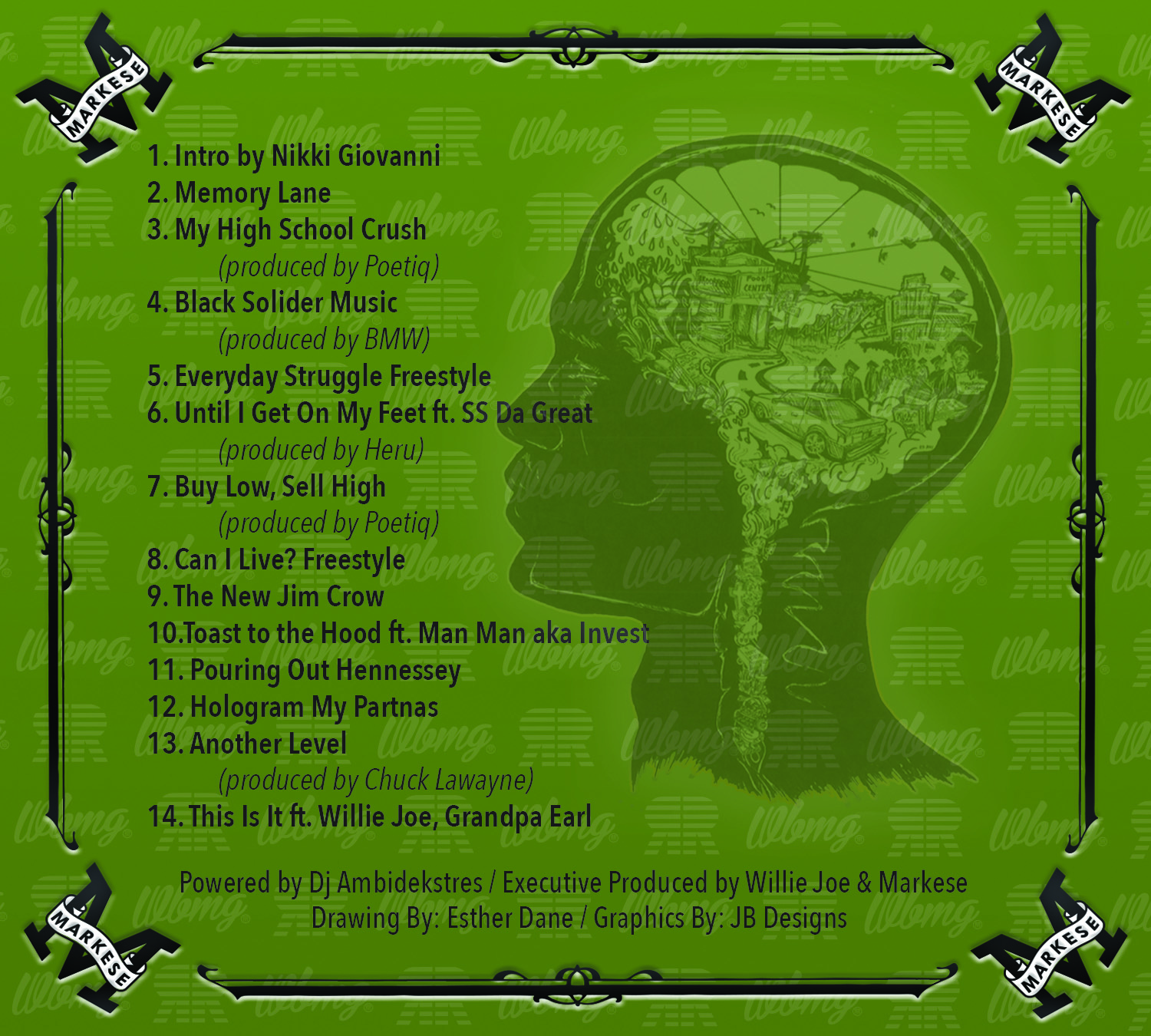 Twitter: @MarkeseWB
Download Memory Lane: ow.ly/fyYqd
Bandcamp.com: http://markesewb.bandcamp.com/album/memory-lane
Soundcloud: https://soundcloud.com/markesewb
© 2013, @BWyche. All rights reserved.