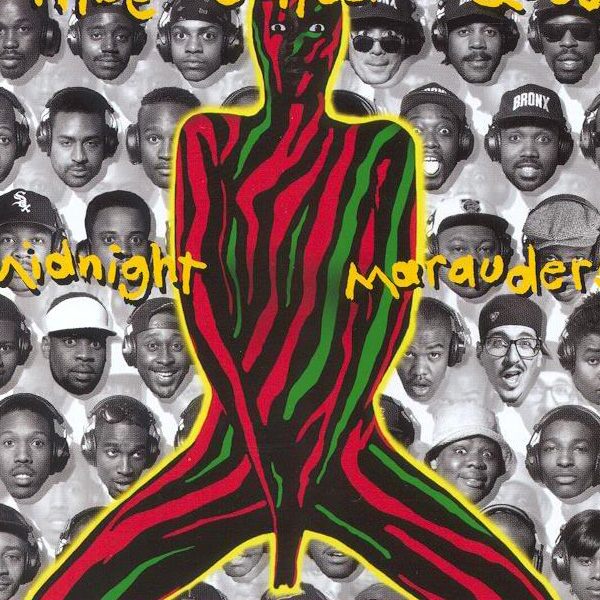 Yesterday marked the 20th anniversary of the legendary NY based rap collective A Tribe Called Quest's (Nike SB Blazer "A Tribe Called Quest") Jive Records released LP Midnight Marauders. In honor of the classic album Myspace decided to have 15 artist weigh in on how the album influenced them. You can check out the full article here and the individual responses from Phonte, Curren$y (Curren$y, Smoke DZA & Harry Fraud – The Stage EP), Iamsu! (IAMSU! – Hipster Girls), Buckshot and Pharoahe Monch below!
It'd be corny to say my favorite song is "Electric Relaxation," because it's been everywhere—I like "Award Tour"—but "Electric Relaxation is the one. I heard the song originally through my homie's older brother. I've never been able to take it out of my rotation. It's probably in one or two of my cars, I make sure that's in rotation. – Curren$y

The cover was incredible. Who else in hip-hop history ever did something like that? They got everybody: Chi-Ali, Pharoahe Monch, MC Serch, Kool Moe Dee. One thing they told everybody at the shoot was everyone has to have some sort of characteristic and personality for the photo—find something that's in your character and give us a strange face that's also a reflection of your vibe. – Buckshot

Midnight Marauders was hard for me to digest at first 'cause I was only 15 when I heard it; it was hard to understand the rhythms and where they were coming from, but it definitely ended up influencing the way I make music. I'm actually thinking about having my next album narrated like Midnight Marauders with that voice between the songs. – Iamsu!

For my favorite song I want to say "Electric Relaxation" but "Midnight" captured Queens so much for me being from Southside Jamaica. Queens has a way of being still and quiet and almost suspended in time; that stillness often gets mistaken for a calmness in a good way but people from Queens understand the darkness that is this calm I speak of. It's actually kind of scary, sort of like danger is lurking. It's the calmness before something really tragic happens and for me Tribe captured the essence of that on "Midnight." – Pharoahe Monch
© 2013, @quinelleholder. All rights reserved.