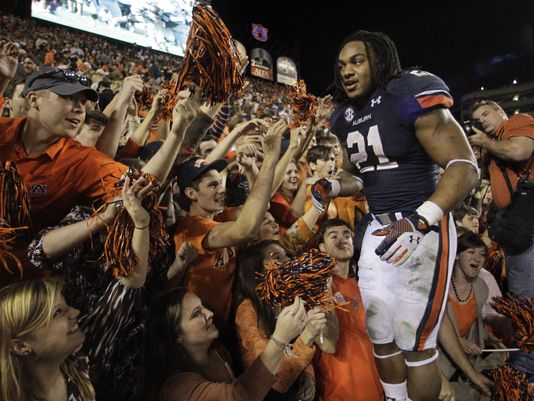 The stage was set in what was titled the biggest Iron Bowl game in SEC history. As the fourth ranked Auburn Tigers hosted the number one ranked Alabama Crimson Tide for a trip to the SEC Championship game in Atlanta all eyes were in Auburn.
Auburn scored first to get the game started and Alabama after settling down tied things up to start what is now a instant classic. The game came down to the fourth quarter and that is where things got real for Auburn. After the game was tied at 21, Auburn gave up a 99 yard scoring play to Bama wide out Amani Cooper which at the time seem to take the life out of the Jordan-Hare Stadium crowd. Once Auburn's offense received the ball back with under 2 minutes they drove down the field and managed to tied the game at 28 with about 35 seconds remaining.
The play of year in college football came with only one second left in the game. After Alabama received the ball with under 35 seconds left they managed to run a few quick plays and after getting into field goal range with one second remaining, Bama attempted a 57 yard field. Alabama's 57 yard field goal attempt was short and was caught and returned 100 yards for the game winning touchdown by Auburn Tigers senior Chris Davis. Not only did Auburn earn a chance to the SEC Championship game, the Tigers also ended Alabama's run at another National Championship.
© 2013, Eldorado2452. All rights reserved.