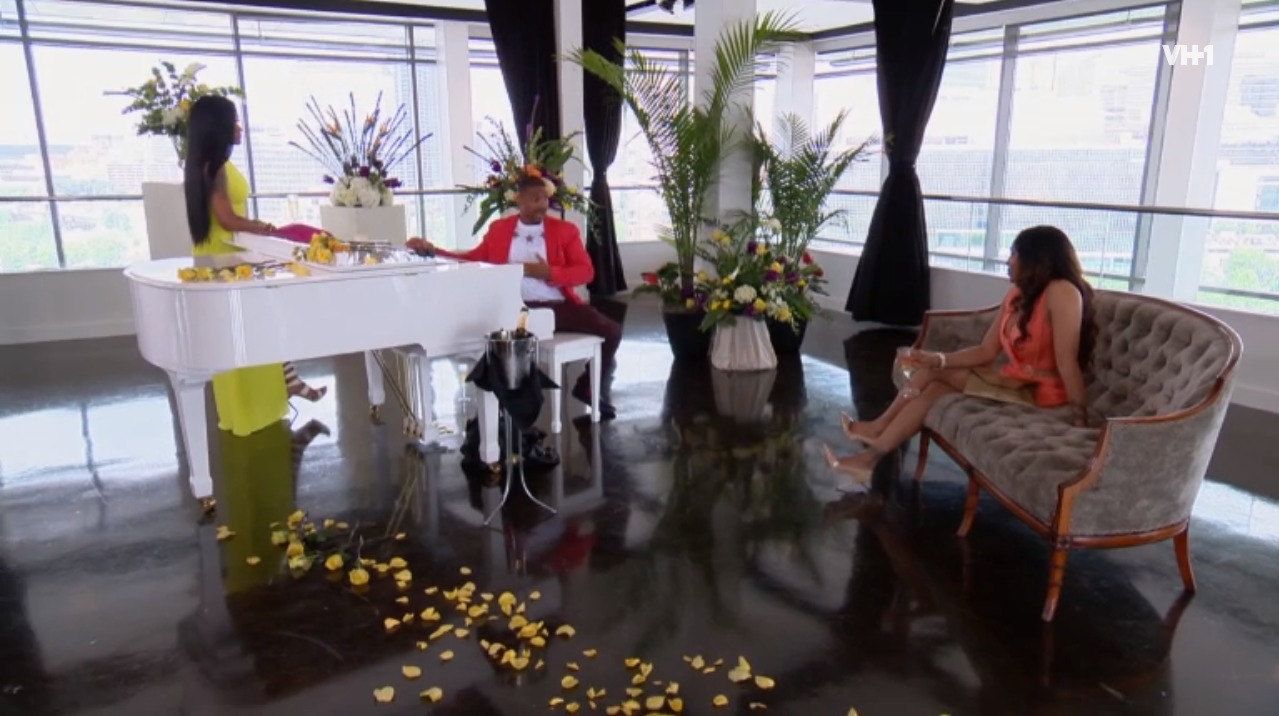 While in rehab, Scrappy talks to Momma Dee about his marijuana addiction. He tells her that she is one of his main triggers and causes of stress. While out to eat with Joseline, Erica, Ariane, and Karlie, K.Michelle announces that she is moving to New York. Meanwhile, Joseline announces her engagement to Stevie. When Kirk buys Rasheeda a new car and a ton of baby gifts in order to win her back, Rasheeda tells him that she is still upset and needs space. Karlie acts as a mediator when K.Michelle and Rasheeda finally meet face-to-face to discuss the huge blowout that destroyed their friendship. Scrappy tells Erica that he wants to try and move forward together in their relationship, but Erica returns the engagement ring to Scrappy. When Stevie J gives both Joseline and Mimi "life partner" rings, Joseline in completely.
Watch Episode 14 here
via VH1
© 2013, @BWyche. All rights reserved.