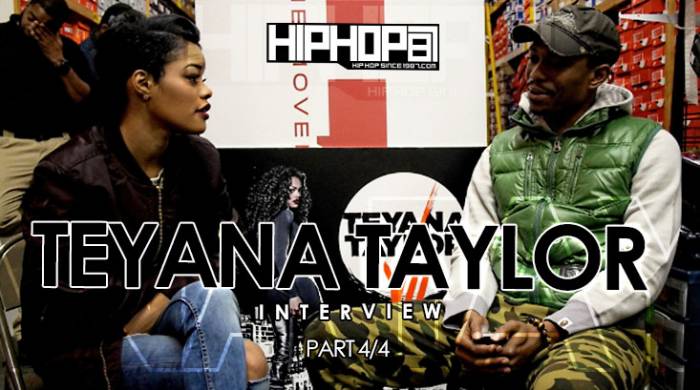 During part four of our interview with Teyana Taylor,  she spoke on her album, meeting Michael Jordan, sneakerheads, Yeezys, and more. She explains that although she has been hosting the Jordan Classic for years now, she never met the legend before and shares a little bit of their conversation. Staying on the topic of kicks, she tells our own E-Money who she believes is her competition is in reference to her collection. Sadly, she couldn't give us any details about the Yeezy sneakers since she hasn't saw them yet. Before ending out interview, Teyana spoke on her friendship with Meek Mill, who was still incarated at the time.
This is part four of a four part interview with Teyana Taylor. This interview was conducted by HHS1987's E-Money, and shot by Rick Dange.
Watch part one here.
Watch part two here.
Watch part three here.
Follow us on Twitter/ Instagram
@TeyanaTaylor
@TaylorDBow
@MyExtensionz
@HipHopSince1987
@EMoneyBeatz | @BeatEmUpMoney
@RickDange
© 2014, Julie Aly. All rights reserved.