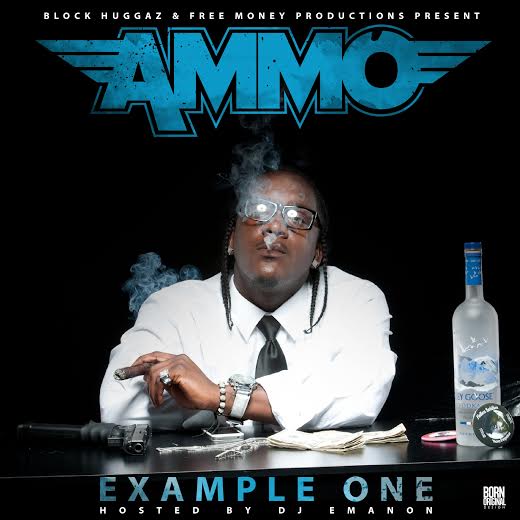 Newport News, Virginia native Ammo debuts his highly anticipated, Example One mixtape for fans and critics alike. Hand delivered by Block Huggaz, Free Money Productions & DJ Emanon the project serves as just a small preview of what the well seasoned wordsmith has to offer for 2014.  Ammo's ultimate goal with this project is to set the tone for those around him while giving a true depiction of his life as a hustler, a father, and a winner. Spearheaded by break out singles "Everybody Talkin" and "Crank It" in combination with production from M-Millz, KB, T Streets and more, the 10 track body of work lives up to it's name and is bound to set a president in quality street music long after it's era. Stream the tape in it's entirety after the break!
DOWNLOAD – Ammo x Example One (Mixtape) (Hosted By DJ Emanon)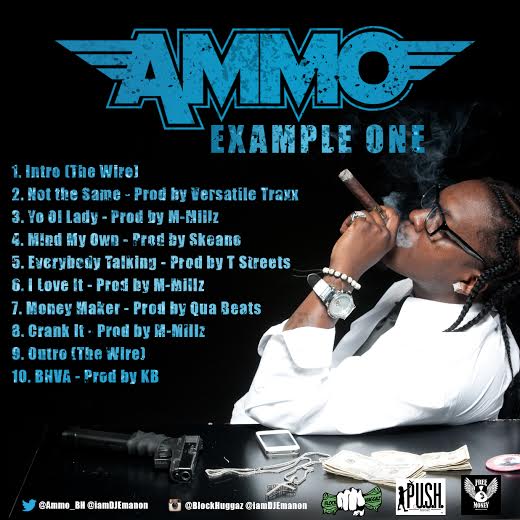 © 2014, @quinelleholder. All rights reserved.