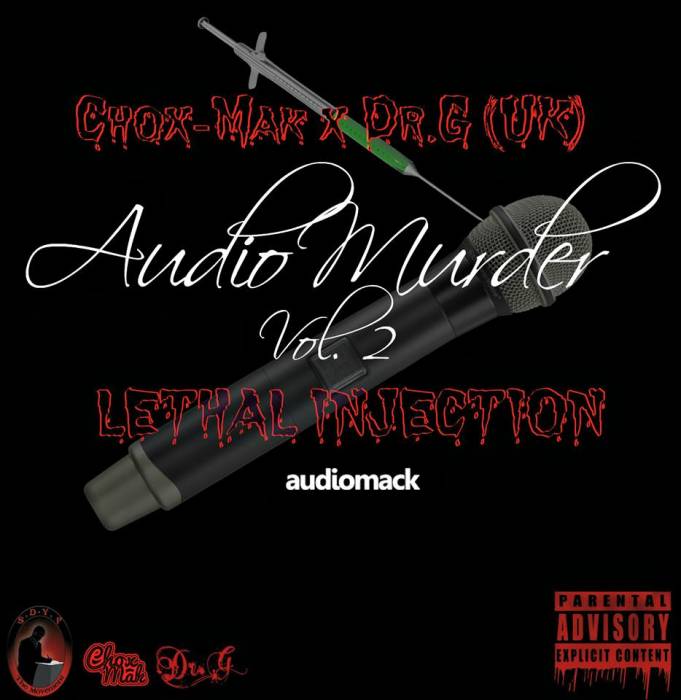 Chox-Mak is proving why he is the next artist to blow up inthe music industry he is most likely one of the hardest working up andcomers out there. He connectted with his common collaborator DR. G out ofthe UK and made a classic for his fans better known as "The Choxen Ones".Every track tells a unique story of Chox-Mak's life and the struggles he'sbeen through. He makes real music for his fans and continues to make thepeople tune into the movement. Audio Murder Vol.2 (Lethal Injection) Justmight be one of his greatest projects to date. Just sit back and listen tolisten to the "90's FLow" that Chox-Mak and DR.G have delivered to thepeople. It will be one of the most unique 4-Track EP's you have heard in along time.
Twitter @Chox_Mak910 @DRGProductionz
© 2014, @BWyche. All rights reserved.