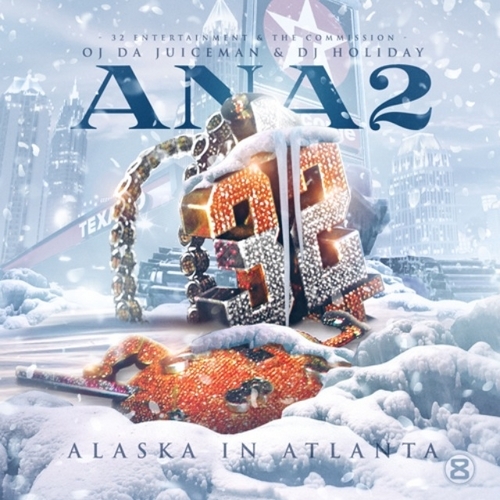 Oj Da Juiceman has dropped his new mixtape 'Alaska In Atlanta 2,' hosted by DJ Holiday. The project contains 16 tracks with features from Gucci Mane, Gorilla Zoe, TM88, Southside, Metro Boomin, Zaytoven, Metro Boomin and more.
Stream the mixtape & check out the tracklist below.
1. Intro (prod. Dj Swift)
2. Polar Bear (prod. Spook Da Monsta)
3. Mathmatics (prod. Frank Castro)
4. Tha Mobb (prod. South Side)
5. Real Diamonds Ft. Bloody Jay (prod. TM88)
6. I Got Work (prod. Metro)
7. MayWeather (prod. Zaytoven)
8. Sticks and Bandana's (prod. TM88)
9. Cutt Throat Ft. Lil Dre (prod. Frank Castro)
10. Make No Sense (prod.TM88)
11. Looking For A Play (prod. Dj Swift)
12. Kick Door Ft. Gucci Mane (prod. Cnote and C4)
13. Sleeper (prod. Sonny Digital)
14. American Dream Ft. Gorilla Zoe (prod. Metro)
15. We Still Working
16. Watch Dez Hoe's (prod. TM88)
© 2014, miixtapechiick. All rights reserved.