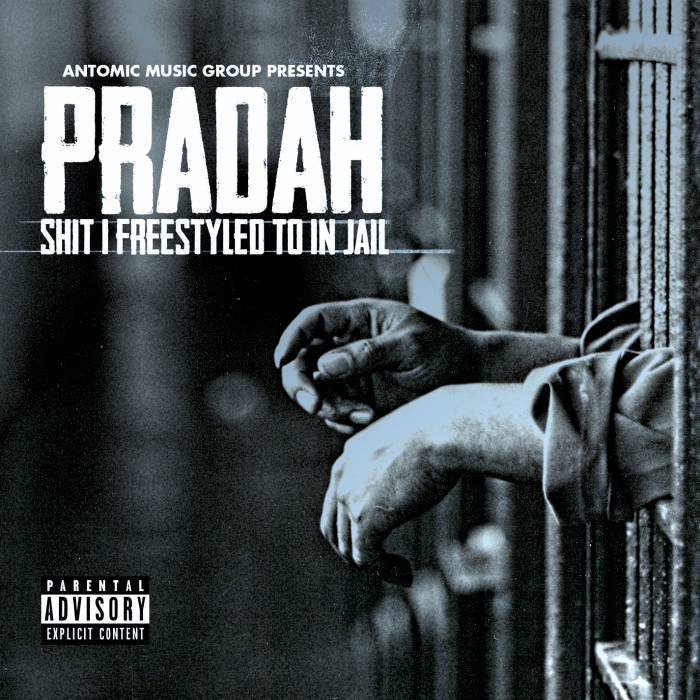 In preparation for his much anticipated album "My Gift To You", West Philly born Hip Hop artist Pradah gives the streets an anthem mixtape titled "Shit I Freestyle To In Jail." During his time serving, Pradah took an unfortunate circumstance and transformed it into a fortunate one. Remaining productive, Pradah expressed himself through the counseling of his pen and pad, writing lyrics to music he would eventually record once released. Upon his release, he immediately linked up with Producer/Engineer davgainz (Meek Mill-Used To Be, Gourdan Banks-Where Are You). Countless hours were spent, to put together a collection of music expressing his journey, pain, and triumph along his way to the top.
Pradah gives you an array of emotions through out his mixtape accompanied by some very talented and notable features. With records such as, the "boom bap" drum driven record "My Peoples" produced by "Third3ardrum." Pradah also delivers an expensive taste of living, with the record "Vintage Lifestyle" feat Jada Lovell and the mixtape street anthem single "Trap Niggas" feat Bread. Check out more music from Pradah at: https://soundcloud.com/pradah
DOWNLOAD: Pradah – Shit I Freestyled To In Jail (Mixtape)
© 2014, @BWyche. All rights reserved.