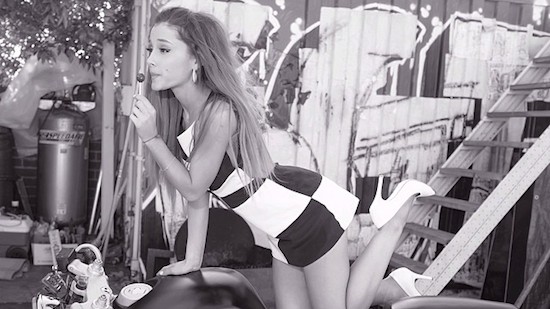 Ariana Grande surprises her fans by dropping an unreleased record called, "Boyfriend Material." The song was recorded during the recording of her debut album, Yours Truly, but didn't make the final cut.
a little surprise for my loves as a thank you for all of your constant love, support and dedication. i know how much y'all love this song and how disappointed you were when it didn't make it on to my first album so i knew i had to get it to you somehow someday. this song means a lot to me and holds such a special place in my heart as it was one of the first songs i did when i started working on 'yours truly' when i was like 17 ….. don't worry… you'll get more of these oldies too as time goes on! I'm working on it for you. love you all so much. you are everything. love you.
© 2014, miixtapechiick. All rights reserved.