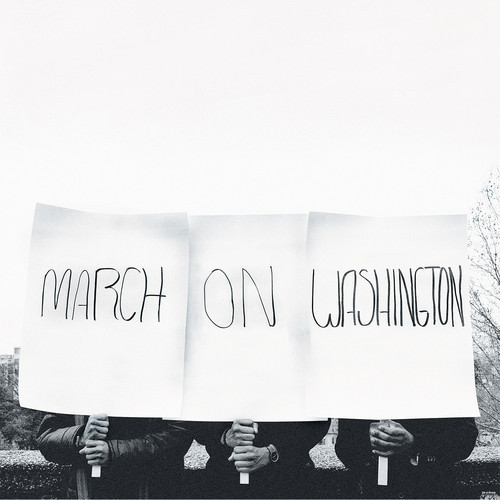 Listen to The Diamond District collective, which consists of Oddisee, yU, and X.O., take their 'First Step' towards the March On Washington after the break and be sure to pick up the politically charged project in it's entirety on October 14th!
From the upcoming return of Diamond District "March On Washington" October 14th. Diamond District is yU, Oddisee, and Uptown XO. Produced by Oddisee.

When Diamond District dropped In the Ruff on Mello Music Group in 2009, the gritty drums and grimy raps combined as elementally as hydrogen and oxygen. The D.C. Voltron of Oddisee, yU, and X.O. dusted off and revitalized a sound once consigned to the catacombs.

Hailed as an instance classic, its impact reverberated throughout the underground and mainstream. The Washington D.C. City Paper called it the city's best album in many years. During an era when lyricism was deemed too intellectual and samples too dated,Diamond District overturned conventional logic. They preserved the raw and made it righteous.

A half-decade later, the holy trinity has returned with March on Washington. The truths remain timeless. Wisdom over rhythm. Slang turned into testament.
© 2014, @quinelleholder. All rights reserved.