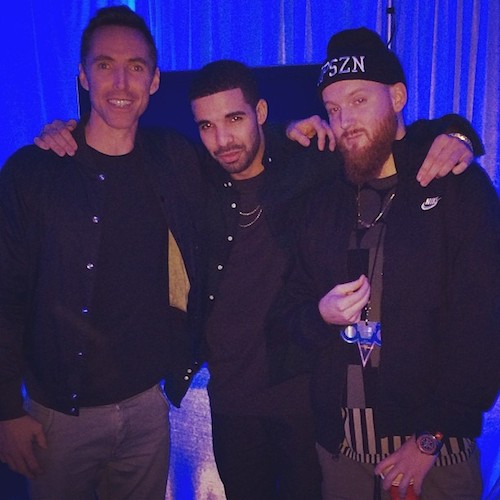 Matthew "OB" O'Brien releases his track titled "Steve Nash" with a slight feature from his OVO homie Drake. I'm sure everyone is realizing this is the mascot from the Worst Behavior Video or the guy who is funny in a couple of Drakes other videos but he also has a major music background that runs in his family. Anyway, check the song out.. Believe it or not, Drakes line made the song that much more likeable. Wonder what the skully OB keeps wearing in all of OVO's videos is about. "TOPSZN," Drake & OB might be up to something.
"Papi's Kobe, OB hit me with the lead pass. Shout the homie Steve Nash." -Drake
© 2014, @BWyche. All rights reserved.