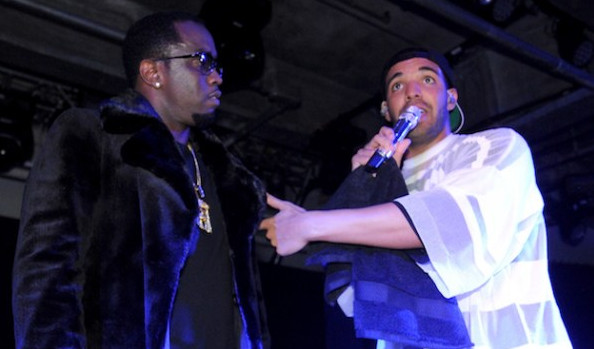 According to TMZ and MTV News, as Miami's staple club LIV went up on a Sunday for DJ Khaled's birthday Drake and Diddy were involved in a heated discussion. The conversation then turned physical outside of the establishment but was soon broken up by both respected parties.
Though it was initially rumored that Drake was confronted by Diddy for flirting with Cassie at the club and on social media, confirmed sources later revealed that the cause of the altercation was business related. In terms of the actual fight, pushing and shoving definitely took place.
It's still yet to be determined if Diddy in-fact punched Drake once or multiple times. If a blow or two did land and cause Drizzy to uncontrollably stumble before catching his balance sheesh . Also, as far as we know there have been no reports of Drake being hospitalized after the incident.
Oddly enough with all the commotion that occurred earlier this morning no videos have surfaced and it seems that the only trusted source of public in-sight was given via Sam Sneaker's Twitter account.
Check out the tweets from the MMG DJ below and keep it locked to #HHS1987 for future updates as this story continues to develop and more. Hopefully this is a lesson to those tempted to disrespect Puff!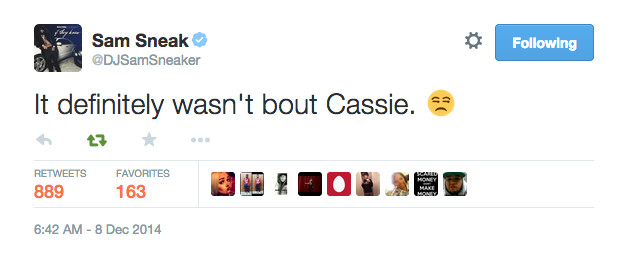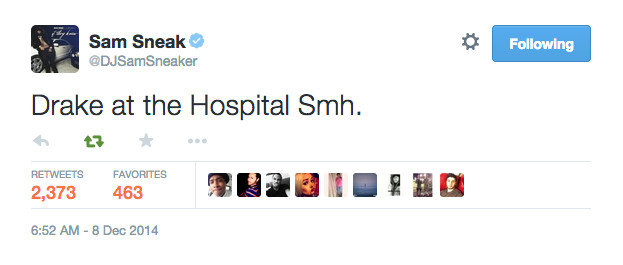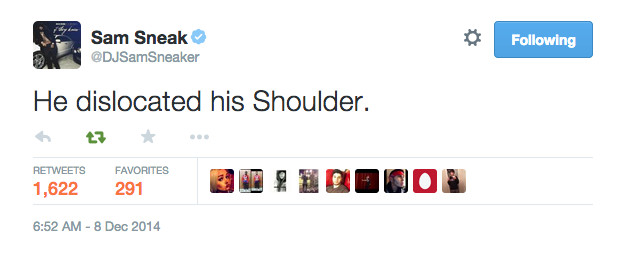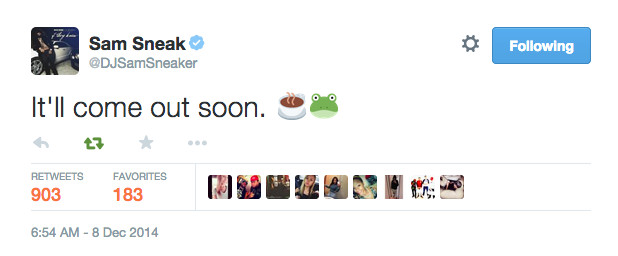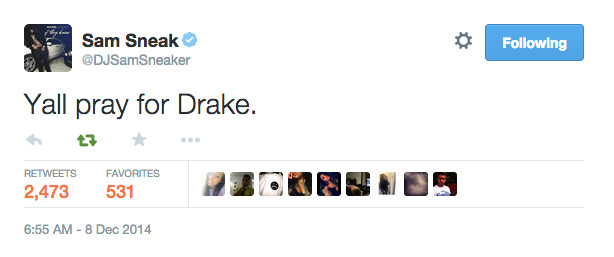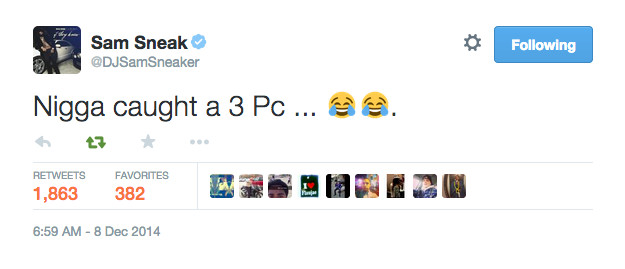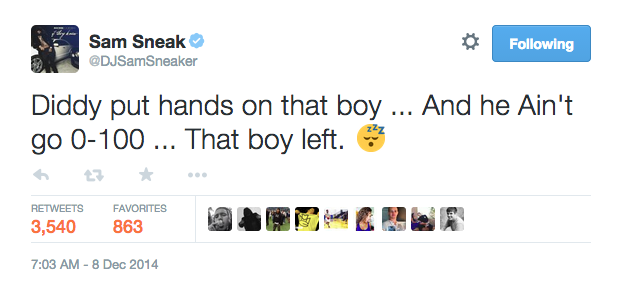 © 2014, Niyah Nel. All rights reserved.