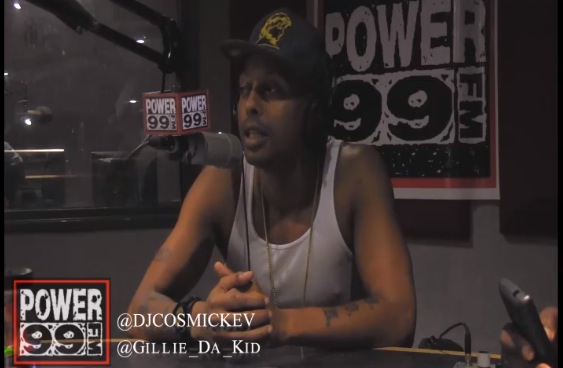 Gillie Da Kid retells the entire story on how he got into a beef with Soulja Boy. Fans @'d Soulja Boy on Gillie's "diamond tester" challenge. Kev retells the story that GDK was on camera talking about "Soulja Boy jewelry." GDK talks about how no matter what started it, Soulja Boy responded with gun talk, threatening to smack GDK and more. Either way the two will fight in Vegas at a celebrity boxing event in October.
When asked will he train for the fight, Gillie responded "No, Imma smoke weed, Imma drink ciroc, Imma go party at the club, Im aint thinking about Soulja Boy, Im from Erie ave, North Philadelphia, YOU THINK IMMA LOSE TO SOULJA BOY?!?!?!"
Checkout what GDK had to say in his twenty five minute interview below.
Who will win the fight? Let us know in the comment section below.
© 2014, @BWyche. All rights reserved.