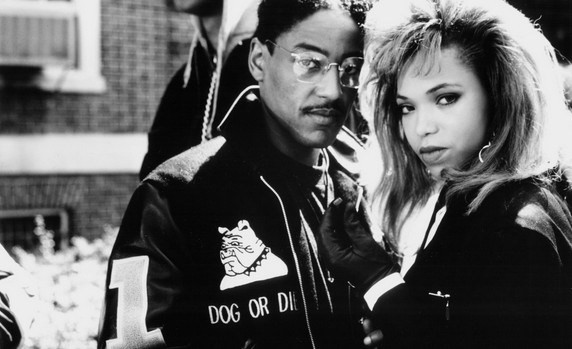 So, is Drake set to play the role of PENIS in Spike Lee's sequel to his 1988 film 'School Daze'? Well, Yes and Philly's own Kevin Hart will be his co-star. Recently, an email between Lee's ICM agent-Bart Walker and President of SPE Motion Picture Group-Doug Belgrad surfaced detailing the revised script for his Laurence Fishburne spearheaded box office smash.
Check out the email after the break and stay tuned for updates on the continued development of the project!
An email dated April 4, 2014, from Bart Walker, Spike Lee's agent at ICM, to Doug Belgrad, President of SPE Motion Picture Group, details the revised script for Lee's School Daze Too, a planned sequel to Lee's 1988 film. It's allegedly being packaged as a starring vehicle for rapper Drake and Kevin Hart.

"This is a new draft that Spike has written after meetings with Drake, who will play the lead role of PE*NIS, and Kevin Hart who will play DAT NIGGA JIGGA. [Emphasis ours. -Ed.] The budget is $ 9 million (net, after Georgia tax credits), not including historic costs, star salaries, creative producer fees," the email read. "I believe in the film both as an entertainment — a college film —  and as a provocative and exciting piece about the conflict of traditional values (education, college) and hip hop/star/celebrity culture.  Why go to college to get a job to make money when you can make more money rapping, stripping, and creating salacious music videos even if they demean women?"

via Film Drunk
© 2014, @quinelleholder. All rights reserved.