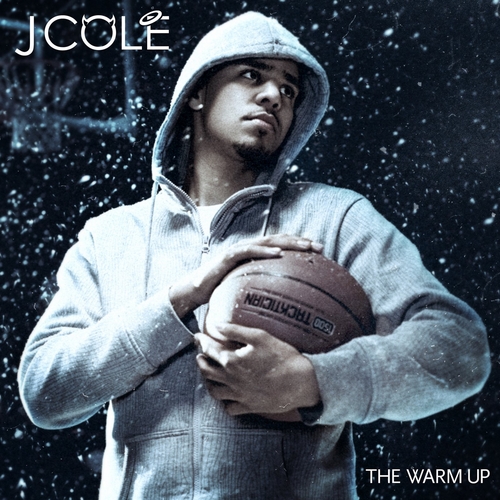 Yesterday marked five years since the release of J. Cole's second mixtape, The Warm Up. The Come Up was released in 2007 and although it was a solid project, the second tape is really want launched Cole's career. To celebrate the tape's anniversary, Cole sat down with Sway to talk about it and finally let go of the "Lights Please" video. He also penned an open letter to fans. Read the letter below.
5 years ago, we started a journey together. On June 15th, 2009 I released The Warm Up to a few who were waiting patiently for it. Full of my dreams, fears and predictions, it resonated with you right away. Over the next year I watched it grow legs and spread at an unbelievable pace all because you felt it so much. Five years later, I couldn't be more proud of it's impact. Thank you.

The Warm Up is a declaration of dedication to Greatness. Told from the perspective of a kid who wants more than what his city has to offer him. The crime. The stagnation. He wants more from the girls he dates. He wants out of Muhammad's house. He refuses to let anyone tell him he can't dream. That he won't make it. He believes in himself. He dedicates his life to his craft, because he's finally realized that the work that you put in today has a direct and absolute impact on the life you live tomorrow.

You heard the passion, you heard the stories, and you believed in him too. You rooted for him. And your'e still rooting. My thoughts today come from my observations over the past 5 years. I understand now that you're rooting for him, rooting for me, because you are also rooting for yourself. You realize that this society kills dreams and encourages you to conform. To settle for the block, to join the army, to become a lawyer when you really want to paint, to get comfortable in the projects, to slave away at a 9-5 you hate because it pays decent; to become complacent with safety. The Warm Up says, "Fuck that. I will be Greater. Watch me."
Continue reading here.
© 2014, Julie Aly. All rights reserved.