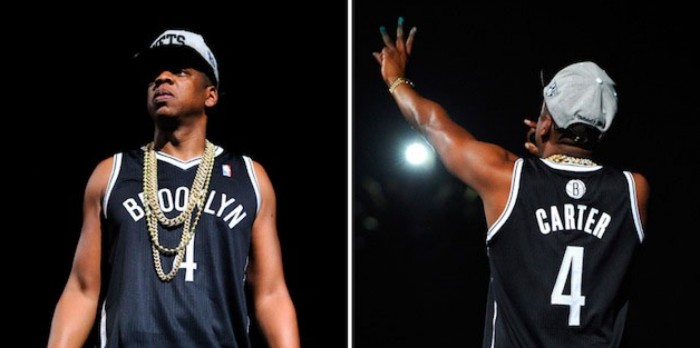 Jay-Z is facing a big $600 million dollar lawsuit over the Brooklyn Nets' logo.
According to Source, Dr. Francois de Cassagnol, who filed the complaint, says the hip hop mogul has yet to respond to the claims.
"For the last 10 years I've continuously reached out to these folks and in return all I got is insult after insult," Dr. De Cassagnol said.  "Now it's time to go on trial to finally resolve these issues… based on the mischiefs …I had no intention of extending any time extension for the defendants…. It's time for these folks to start following the rules like everyone else."
Dr. De Cassagnol claims that he trademarked the name "Brooklyn Nets" before the team even moved.
© 2014, @BWyche. All rights reserved.