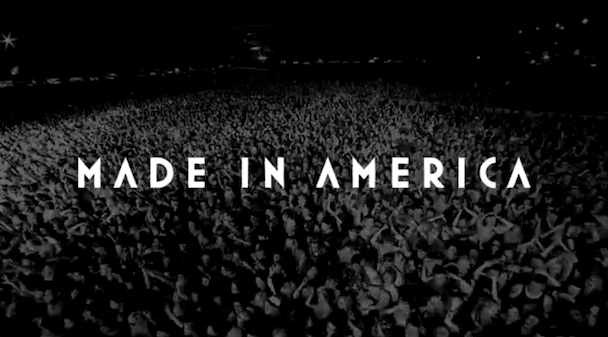 Jay Z's Budweiser presented Made In America music festival is set to pack up and move the experience to Downtown, Los Angeles according to Variety. The festival which took place in Philly last year is expected to bring out thousands of locals and out-of-townees to Grand Park solidifying the area as a cultural destination. This afternoon, Hov and the City's Mayor, Eric Garcetti will announce the two-day music festival scheduled for Labor Day weekend. The idea, originally put in motion by City Councilman Jose Huizar still has the area left with mixed emotions in regards to the logistics of making the event a success; but if last years outcome is any indication of what's to expect i'm sure there won't be anything to worry about!
Huizar and his staff on Made In America being held in LA:
Of concern to Huizar, whose district covers the downtown area, has been the effect of street closures on the local area and that community members and his office are in the loop. He also has raised questions about holding a for-profit, ticketed concert festival where alcohol will be served in a public venue, and what the public would get in return.

Huizar's spokesman, Rick Coca, said that the councilman would not attend the announcement, but that they did have a first meeting with Garcetti's office about a week ago.

"We've had some positive outcomes in the first week" since the meeting, he said. "Others we still need to address." But he said that their concerns were not over Jay Z or any of the performers, but over logistical and communication issues.
© 2014, @quinelleholder. All rights reserved.