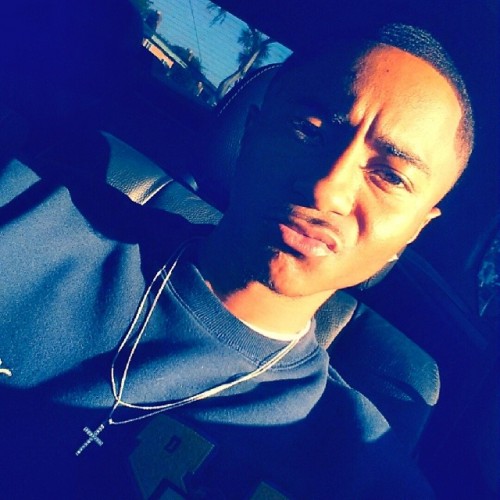 Cali Swag District member JayAre passed away on Friday at age 25. Cheron Childs, who was diagnosed with sickle cell, was admitted to the hospital on Thursday for unknown reasons. He suffered from cardiac arrest and passed as a result. He was one-fourth of the group that went platinum with their smash, "Teach Me How To Dougie." Following the murder of member M-Bone, JayAre, Smooth, and Yung went on to release their debut album, The Kickback. Just this year the group release their The District mixtape.
Cali rapper Cobe Obeah took to Twitter to break the news of JayAre's death before Smoove and Yung expressed their loss via Twitter. RIP JayAre, prayers for his family, friends, and CSD.
life is too short. but the afterlife is much better place than here. RIP Jayare @Jayare_CSD .

— Cobe Obeah (@CobeObeah) June 7, 2014
God..smh, my brothas from Cali Swag keeps losing its members. Shine light and spread love on them world.

— Cobe Obeah (@CobeObeah) June 7, 2014
Rest in peace Jayare I'm gonna miss u forever ..I will never get over this..but I know God got u..and I know You got me

— The General (@SmooveDaGeneral) June 7, 2014
Sickle cell took my brother away from me today…with that being said I'm proud to know that with that disease he made the best of his life

— The General (@SmooveDaGeneral) June 7, 2014
Yung wrote on Instagram:
LORD! I no im not suppose to question you, but if it was cell phone in heaven ill b texting you… Really all i ask, is why? Because i dont no what to do! … We started off with 4 now all thats left is 2 … I made a promise to my self , that i would get us thru… And Just when i felt like we was winning… We would always loose smh! Im not a quitter, but i want to quit… Feeling like life gave up on me … So imma just give up on it…. But i know u would want me to be strong… So turn up for me when u see BONE, and save a spot for YUNG the day i come HOME!!! :BIG 3rd!!! #mybrother Imma miss you!!!! Rest well
© 2014, Julie Aly. All rights reserved.