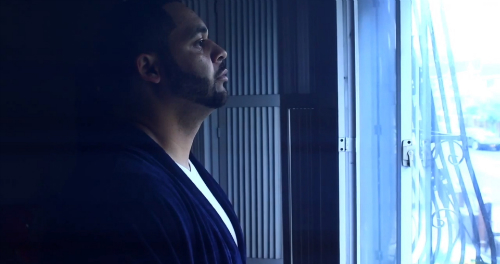 Joell Ortiz is gearing up to release his new album, House Slippers. The rapper talked about his third album after overcoming what he called a "disaster" of a second album and label issues. The rapper told HipHipDX that being a part of Slaughterhouse has taken away from his solo career, but assures fans he is back on track. He also says that his group-mates and Eminem are on board with him focusing on being Joell Ortiz. During their convo he also spoke on Total Slaughter 2 promising that there is better coming for the series.
On Glass House being done and needing time for his own career:
To be honest with you, Glass House has been done for quite some time now. We moved it because of the success of Total Slaughter, the Battle Rap reality show we just did alongside Fuse and Electus. I been away from me, Joell Ortiz, for too long. We all came into Slaughterhouse as solo artists. It made sense to the world to call us a supergroup because of who we were individually. That's my first love, man. I'm my first love. Joell Ortiz is my first, first love. I love recording with Slaughterhouse, I love touring with them. I love surprise pop-ups from Eminem and being at the studio with those guys, but I miss me. You know?
On Total Slaughter 2:
We bring it to Pay-per-view. Season 2 we're thinking about doing even bigger things. So many other people wanna be involved. Celebrity Rap acts want to rap battle. Signed artists are like, "Man, I would tear this dude's head off in your ring." It's amazing what's happening. There's so much that you're gonna see in Season 2. But to be there, as an emcee, I can say that was the first official battle I was at. I've been at battles before and I've even been in one or two but not like that. Not produced that well. That stage is huge.
Read the full interview here.
© 2014, Julie Aly. All rights reserved.