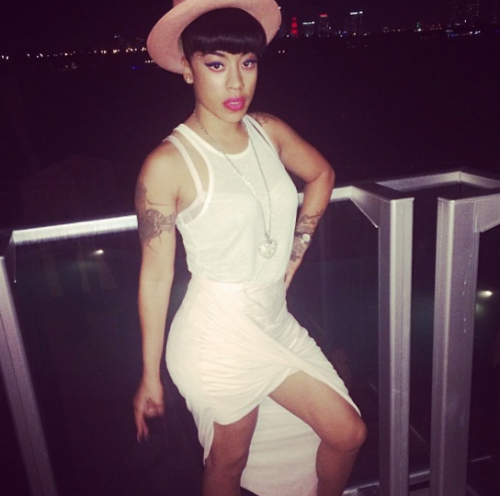 Keyshia Cole went all the way IN on DJ Wanda Smith from Atlanta's V-103! Keyshia called up the radio station to promote her latest single, "Rick James," and took serious offense to the DJ asking if she is "wifey material." The singer is currently separated from NBA star Daniel Gibson. The DJ proceeds to insinuate that Keyshia should put her career on hold to "start doing the wifey things, the cooking, taking care of the kids."
In my opinion, the question was rude and inappropriate. I'm sure Wanda was just trying to get Keyshia's feelings about her separation, but this crossed the line to me. It's also sort of shocking that the question was posed by a woman who seemed to question if a woman can balance a career, motherhood, and marriage. Listen to the interview below, Keyshia goes off at the 3:38 mark.
© 2014, Julie Aly. All rights reserved.