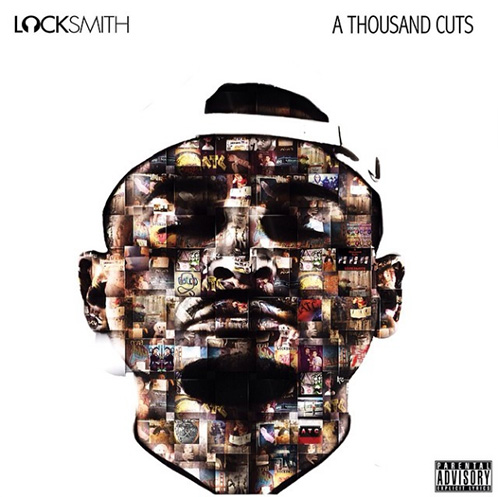 Locksmith decides to gives us the official cover art and tracklisting to his upcoming album, A Thousand Cuts. The album drops April 15 and is now available for pre-order on iTunes.
01 Who I Am f. Rebecca Nobel
02 Willie Lynch
03 Imperfect f. Jarell Perry
04 Fuckin' Idols
05 The Know f. Fallon
06 Hardest Song Ever f. Leah T
07 Free f. Rebecca Nobel
08 Your Loss f. Anesha
09 I.O.U. f. Rebecca Nobel
10 Why You Leave
11 Jaded f. Olamide Fasion
12 House of Games II f. R.A. the Rugged Man
13 Hip Hop f. DJ J Espinosa
© 2014, miixtapechiick. All rights reserved.